Your Top-tier 24 Inch Speakers Manufacturer
Are you looking for a trustworthy and keen 24-inch speaker manufacturer in China? Look no further. MR AUDIO is here, eager to suffice your valued demands.
A comprehensive set of speaker automation assembly line

Spacious production workshop- 8,000 square meters

ISO 9000 Quality System Certified

20 years of 24-inch speaker production expertise
Your 24 Inch Speaker Brand Customization Expert
No matter what music genre you listen to, excellent music can improve your life. And with MR AUDIO 24 inch speakers, it has never been effortless to combine your preferred tunes into your routine, both at home and on any setup. 
Lucky you, MR AUDIO aims to provide its patrons with an exceptional music experience. Our 24-inch speaker is ideal for enhancing any events to the next level. We will be your esteemed companion to satisfy your song cravings. Together with a durable and high-quality speaker, your audio experience will be exceptional.
MR Audio

Your Ultimate 24 Inch Speaker Manufacturer
24″ Speaker
Nominal Impedance: 8 Ohms
Rated AES Power Handling (RMS): 4000 Watts
Frequency Range: 27-1000Hz
Sensitivity (1W/1m): 94 dB
Voice Coil Diameter: 153mm(6 in)
Why Choose MR AUDIO 24 Inch Speaker
Speaker configurations are uniquely suited to the type of your preferred audio. Remarkably, the production crew of MR AUDIO 24-inch speakers aimed to suit the product on every music collection.  For more than two decades of OEM production experience, we are satisfactorily qualified to render you a top-quality 24-inch speaker. 
MR AUDIO utilizes technologically advanced testing equipment, a fascinating measuring operation. Namely CLIO  online testing system. This process makes our 24-inch speaker exceed other speaker manufacturing enterprises.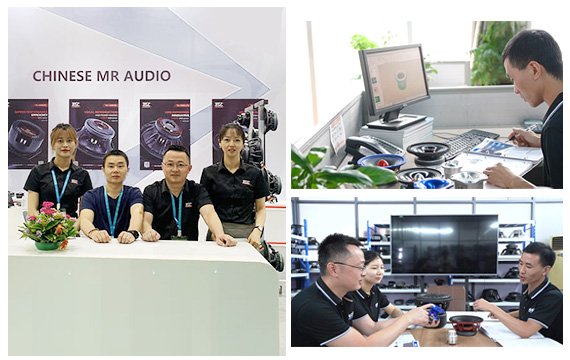 Why Choose MR Audio
Workshop
Exhibition Display
Certificate Display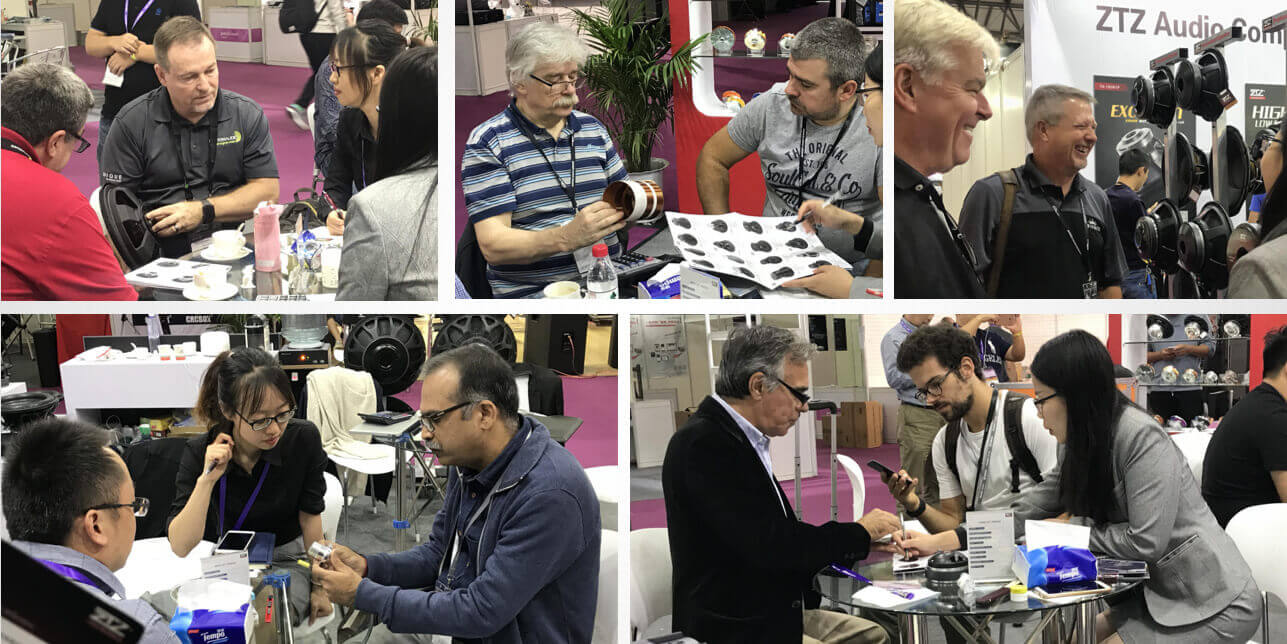 Recommend Product MR Audio Can Support You
Why Choose MR AUDIO as Your 24 Inch Speaker Supplier
The enterprise mission compels us to render a top-tier 24-inch speaker.  Here the product features are our foremost priority. We put great significance on the benefits our products bring to the customers. Additionally, every crew employs inspection, from the initial raw material procurement to product production.
With the advancement in productivity, an enterprise can render more products and services to a broader scale. Interestingly, MR AUDIO is certified for having a production capacity of 400,000 per year.  Hence, we can guarantee a copious supply of 24-inch speakers customized for bulk orders. 
As your premier manufacturer, we are maintaining smooth processing order operations. Many business industries worldwide trust MR AUDIO products, especially the 24-inch speakers. You can also select the suitable one from our wide selections. 
Whether you take in music for leisure or listen rigidly for a living, selecting speakers can sometimes be daunting. Luckily, MR AUDIO 24-inch speaker includes these salient features to ensure top-tier audio output :
Reproduce a continuous lengthened frequency response

Boost the bass output of any stereo system

Continuous power for prolonged uses 

Convenient manipulation of volumes

Robust and engaging audio output
Market Dynamics play a vital role in the speaker industry. It represents the pricing signals generated by the demand and supply of products in a market. Notably, our well-trained employees are competent enough to analyze the market dynamics of the car speaker industry. 
Here in MR AUDIO, we put high regard on every product feature. Our extensive product processing system renders a durable 24-inch speaker.  
Still, to comply with the terms set by the federal government, we provide a two-year warranty period. It assures our patrons that the products they purchase from us do not contain any manufacturing defects. 
As your experienced partner, we are willing to extend our learning to market such valuable products. We care about your business and success. Choosing MR AUDIO 24 inch speakers help increase your earnings and number of customers.
The customers can ensure a marketable 24-inch speaker at a competitive cost. Our team accurately grasps the market development direction. This excellent strategy imposed by the company can boost your sales quickly. 
MR AUDIO employs a proficient management team. We are eager and full of vitality to accommodate your demands. Plus, our team is available twenty-four hours a day. 
Email or contact us right here for further inquiries!