Your Professional Car Speaker Manufacturer
MR AUDIO is an industry and trade car speaker manufacturer integrating R&D, production, sales, and service. We have 16 years of experience in car speakers, provide you with brand customization services.
√ 20 years of OEM experience, focus on car speaker production.
√ Supplier of the stable voice coil, magnetic steel, paper cone, basin frame, fast delivery.
√ A strict product control system, CLIO online test system detects the quality of speaker products.
√ Customized car speaker ​frame opening mold according to customer requirements.
Your Car Speaker Brand Customization Expert
MR audio is a professional manufacturer of car speakers. We support urgent orders for you. We have a complete set of car speaker automation assembly lines and a production workshop of more than 8,000 square meters. Our products have the best features and features. We can configure car speakers that suit your brand.
MR audio

Your Exclusive Car Speaker Manufacturer
With a powerful and energetic touch, every note is in your ears.
Pro and high definition wholesale sound audio has precise timer setting and volume.
Car coaxial speaker provides better sound with excellent value.
Bullet speaker provides a full range of music experience.
The "bullet" phase plug is made of pure aluminum and is used as a radiator cooling system.
A variety of different types of speakers are combined to get a more comprehensive effect.
Why Choose MR Audio Car Speaker Manufacturer?
MR audio has been focusing on the R&D, production, and manufacturing of various car speakers for 16 years, with products ranging from 6 inches to 18 inches with more than 3000 specifications.
Provide you with advanced equipment and professional production technology, as well as rich experience in tuning. Customize new products for you, timely delivery, and quality assurance.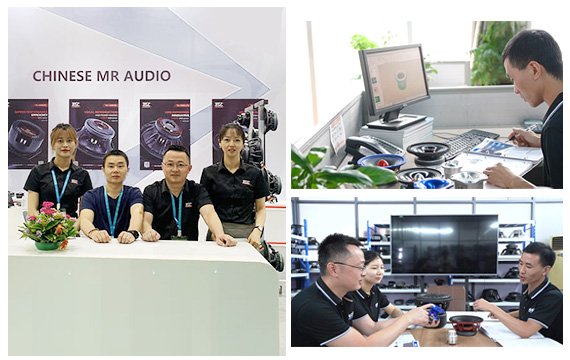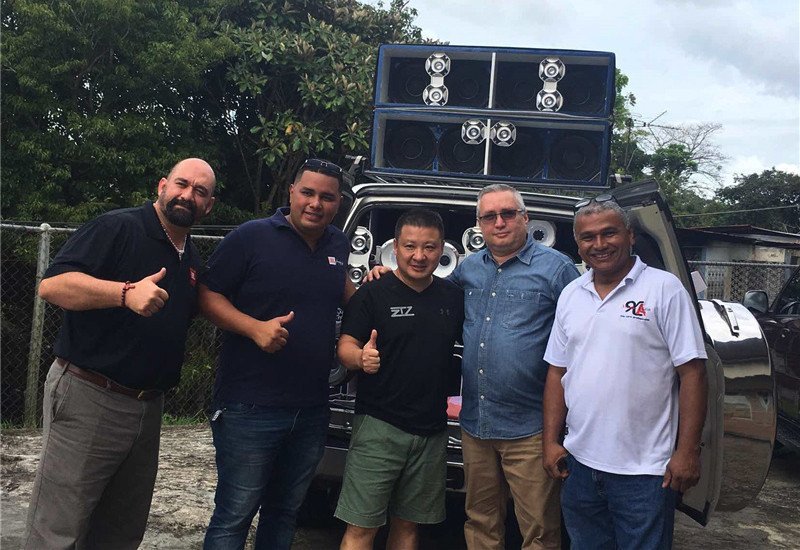 Can you recommend a car speaker manufacturer?
I fully recommend MR audio for its professionalism. It has its own strict product control system, each production process has been adjusted and tested for a long time to reach the current high quality and efficiency, at the same time, we also have a precise factory inspection to ensure 100% accuracy.
Why Choose MR Audio
Workshop
Exhibition Display
Certificate Display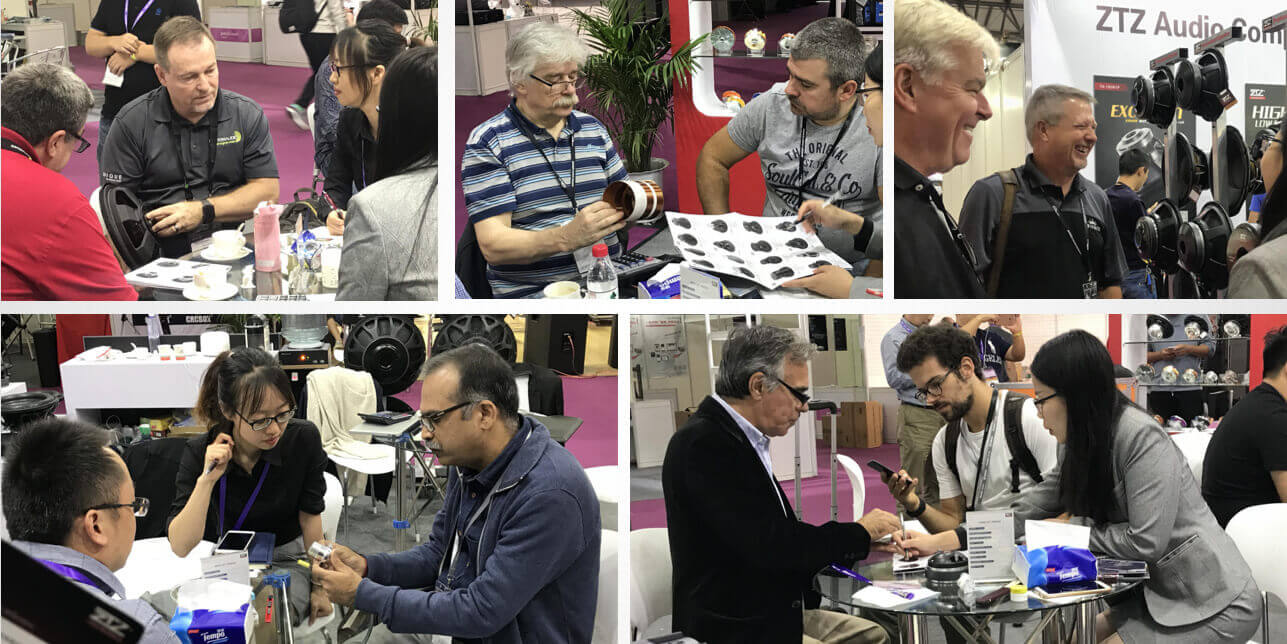 Recommend Product MR audio Can Support You
Why Choose MR Audio Car Speaker Manufacturer
Plenty of sunshine, vast land, hot and humid climate, communication of races of all colors, mixed cultures. Coupled with the nourishment of samba, red wine, and beach elements, enthusiastic and charming Latin Americans were born. Here, music is a link that connects people's feelings. Walking on the street, loudspeakers can be seen everywhere. Sound waves fall and rise, hitting the eardrums. Inadvertently you mixed into a party of a group of people. No one cares whether they know each other. They just dance freely to release themselves.
Even when driving, music is an inextricable stimulant. They can make the narrow carriages look like they are in a club. Here, having a set of perfect speakers is not only to improve your quality of life, but also a necessity and an important property. Whether you have a luxury car or not, your speakers must be predominant.
We have opened up the market in Latin America for many years, also conducted many field inspections and researches, and have accumulated a considerable number of user groups. Of course, we hope to produce more suitable speakers for the Latin American masses according to the market. This is not only what our customers hope, but It is also what we hope to satisfy our customers.
In Latin American countries, people hold outdoor audio competitions almost every week. Colombian drive their cars to large stadiums, while Panamanian people rush to the outskirts and the sea. Dozens of cars gathered in one place turned on the combined audio system installed in the trunk and set the volume to the maximum. In a short time, thousands of troops would ride the wind and waves, and the sound waves would vibrate wherever they passed. In just a few minutes, the eardrums and voice coil are burning. Everyone simply pursues a loud voice in order to feel the purity of the sound and to gain resonance with the soul and the sound. Due to this kind of competition, the requirements for power are very high, and at the same time, a higher sensitivity is required. It is difficult for many brands to achieve such a high-level standard. Out of such demand, we took the lead in the transformation.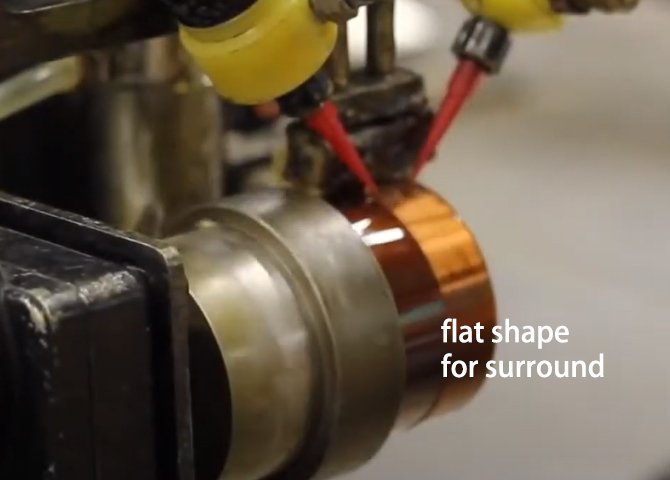 First, replace all the adhesives of the car speakers with high-temperature resistant center gels, and strive to increase the adhesion of each component, and reduce the degumming caused by overheating of the speakers with excessive power. In terms of voice coil shape and material selection, it is more inclined to customize aluminum voice coils according to the customer's economic level, which can withstand high temperatures more effectively. It adopts a flat shape for surround, but its occupancy rate is high, so the efficiency is high, and the high-frequency characteristics of the loudspeaker can be extended, which can reach the high power that the Latin American people need more.
The humid tropical rainforest climate makes the waterproof rating a more important indicator. We upgraded the waterproof membrane material to reach the level of speakers available for ships. The paper film is replaced with a mixed material film added with sugar cane and wool fibers, which is not easy to tear, can withstand greater power, and the bass sound quality is also improved a lot.
MR Audio-Your Reliable Car Speaker Manufacturer In China
Our factory is located in Ningbo, China. Only 20 mins by car from the Ningbo Seaport. We are a professional manufacturer, focusing on the design, development, and production of car audio speakers with the size ranging from 1 inch to 15 inches, more than three thousand kinds of specifications, which can provide you with more choices.
We have fifteen years of development and customization experience, advanced equipment and professional production technology, and rich tuning experiences. We can develop and design for customers in accordance with personalized customization, also providing technical tuning and OEM production. We are able to produce more qualified products for you. Welcome to visit our factory.
Our products are distributed far to America, Europe, Africa and all around the world. Our company has a set of perfect quality control systems, also has a number of professional and technical staff and rich experienced administrators to ensure perfect quality. Most of the products have CE certifications. We always offer the best quality products at reasonable prices.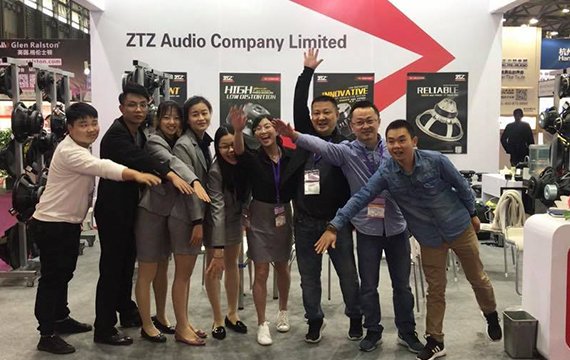 We warmly welcome all people from worldwide to cooperate and grow with us, believing a brilliant future will be built by our joint efforts! Choose MR Audio, take the audio world!
What are the uses of the car speakers?
By understanding the characteristics, usage, category, compatibility, speakers, etc. of the audio system equipment, we can correctly handle the installation positions of speakers of different bandwidths, maintain their good directivity, and adjust the phase technology of the power amplifier, and finally obtain a good explanation Excellent sound and sense of positioning. Create higher-quality auditory effects for users.
How does a car speaker work?
The speaker receives an enlarged electrical signal and converts it to mechanical energy to return the speaker cone to generate sound. The sound is essentially vibration in the air we hear, and the speaker cone produces these vibrations.
What is the car speaker's classification?
Different by working principle, it can be divided into electric speakers and electrostatic speakers. The beginning of the diaphragm can be divided into cone type, ball top, flat, belt type, etc., according to the form of the magnetic circuit can be divided into Magnetic, inner magnetic, dual magnetic roll and shielding type, etc. can be divided into ferrite magnets, aluminum nickel cobalt magnet speakers according to magnetic circuit properties; Paper pot speaker, etc. Differentially distinguish between users, which can be divided into heavy and low speakers, hinges, satellite speakers, etc. It is a variant of these two-class speakers.
What are the difficulties of installing a car speaker?
There are many unfavorable factors of car speakers, because in the interior space: Narrow spaces, irregular objects, complex environments (noise, vibration, car materials, etc.), and the installation position of the speaker (limited by the inside and outside of the car); more importantly, the poor listening position is because the speaker point is not Positive average symmetry, complex frequency, phase difference, peak value, trough, standing wave, reflection jet lag, overhang (resonance), etc., they are not conducive to hearing the sounds.
What factors to consider when buying a car speaker?
-Speaker type, component speakers provide the best sound quality
-The wider the range, the better the sound-speaker sensitivity
-power handling
-speaker materials
-2-way or 3-way
-costs
What factors affect the sound quality when the speaker is loaded on the car?
The mounting position of the speaker often affects the sound quality effect of the car audio, the same pair of speakers produces different effects in different installation locations.
The number of speakers also matters.
How to get higher sound quality when installing a car speaker?
The number of speakers and installation arrangements is one of the cries. The number of speakers can determine the allocation of the sound.
The installation location of the middle and high-grade car audio speakers can be determined after various tests. Correctly handle the installation position of different frequency and wide speakers, maintain its good directivity, and technical adjustment with compatible power amplifiers, and finally achieve good results.
How does the car combination speaker affect the sound quality?
Modified car sounds generally need a combination speaker, composed of a treble speaker, (medium) bass horn, and divider, the treble speaker should be as close as possible to the bass horn, so that the sound of different frequencies can be transmitted at the same time. The bass horn is usually installed inside the vehicle, which is likely to be in the door. The divider is used to ensure that the frequency above a certain fixed point enters the treble speaker, and the frequency below the fixed point enters the bass horn.
To summarize, the three advantages of the combined speakers include:
Better division – better separation of sound means that the sound is clearer, the treble and medium bass will not be confused.
More people think – by installing the treble speakers on the dashboard, a column or panel, allowing you to feel that music seems to be in your front.
How to maintain a car speaker?
Host: If the temperature in the car is very high, it is recommended that the owner does not open the volume, which not only weakens the sound quality but also shortens the service life of the equipment.
Need to clean and steam disinfection in the car, and it is necessary to pay attention to the construction of hot air to prevent short-circuit faults.
Speaker: The speaker is the most affected by the trumpet basin, so it is best to re-debug the audio system each season.
Power Insurance: If no power insurance is not installed, when the power cord skin is matched or collisions, short-circuit faults may cause a fire, and the consequences are very serious.
How to buy a car speaker for beginners?
-Choose a high-power output. In an audio system, the host or power amplifier can output more power, indicating that the audio linear range it can control is greater, and it can drive larger speakers.
-Good equipment is not the most important thing. When choosing equipment, car owners can communicate with technicians more to inform their music preferences, modification requirements, and economy. Affordability, etc. In this way, the best match can be made according to the performance of each product.
-Upgrade gradually. Modifying audio requires long-term considerations.used, and it will be discovered once further upgrades in the future.