Your Professional Outdoor Speaker Manufacturer
MR Audio is a professional outdoor speaker manufacturer in China. We have been in the industry for two decades. Our range of outdoor speakers can be customized as per request.
◎    24 hours online support
◎    Excellent after-sale service
◎    400,000 sets of production capacity per year
Your Outdoor Speaker Brand Customization Expert
MR Audio provides a wide range of outdoor speakers. We manufacture high-end outdoor speakers that deliver impact and loud audio. You'll be surely enjoying your favorite playlist outside with MR Audio outdoor speakers.
Our company comprises a professional R&D team, advanced manufacturing facilities, a complete set of testing equipment, etc. It allows us to deliver high-end outdoor speakers for customers from different countries. Please email us for inquiries!
MR Audio

Your Exclusive Outdoor Speaker Manufacturer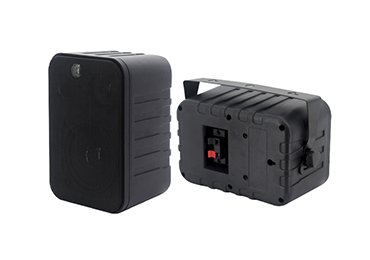 Outdoor Speaker
Nominal Impedance: 4 Ohms
Rated AES Power Handling(RMS): 50 Watts
Frequency Range: 60-18kHZ
Sensitivity (1W/1m): 88 dB
Outdoor Speaker
Nominal Impedance: 4 Ohms
Rated AES Power Handling(RMS): 60 Watts
Frequency Range: 25-18kHZ
Sensitivity (1W/1m): 92 dB
Outdoor Speaker
Nominal Impedance: 4 Ohms
Rated AES Power Handling(RMS): 50 Watts
Frequency Range: 60-18kHZ
Sensitivity (1W/1m): 88 dB
How to choose an outdoor speaker?
Outdoor speakers must pay attention to waterproof and anti-drop functions, and the length of battery life is also very important. Pay attention to whether there is an IPX rating on the outdoor audio system. The IPX rating is divided into 1-10 levels. The higher the level, the better the waterproof performance.
What is Outdoor Speaker suit for?
It is suitable for wireless connection of Bluetooth-enabled mobile phones, computers, tablets and other devices to play music.
Small size, perfect sound quality, used for home, travel, sports, leisure and entertainment.
Built-in lithium battery + external power adapter interface.
Using class D digital power amplifier chip, low power consumption, high power, conversion efficiency up to 90%
Why Choose MR Audio
Workshop
Exhibition Display
Certificate Display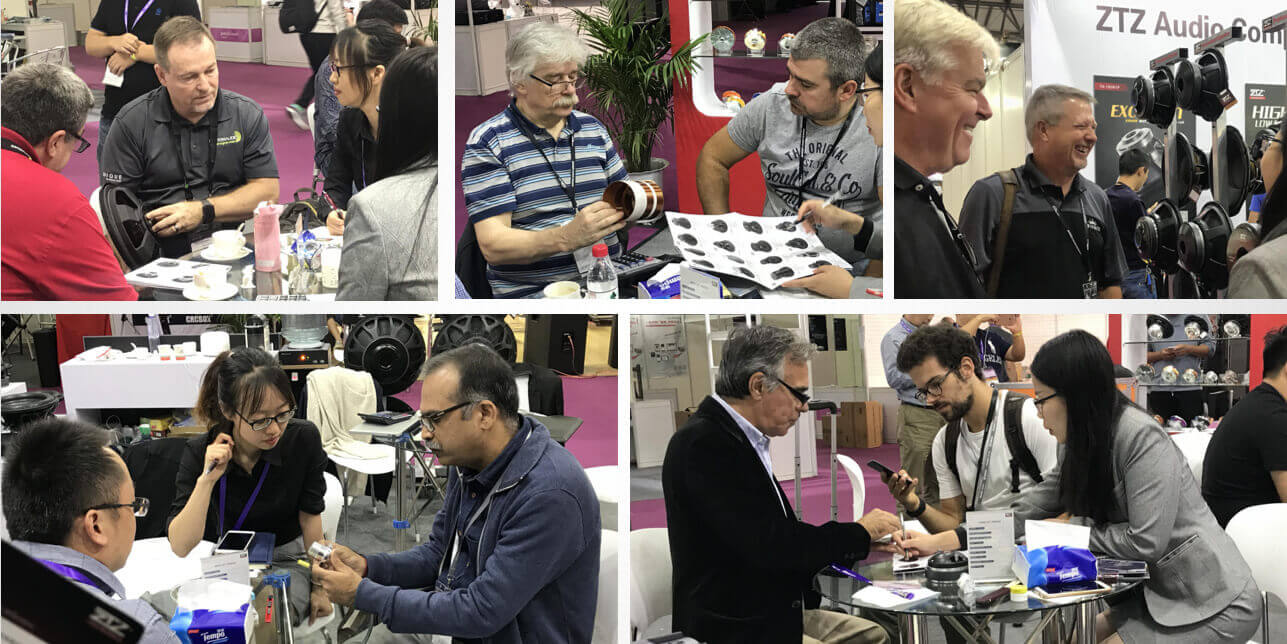 Recommend Product MR Audio Can Support You
MR Audio – Your Reliable Outdoor Speaker Manufacturer in China
MR Audio is one of the biggest outdoor speaker manufacturers in China. With over two decades in the field, MR Audio continues providing high-quality products. Our outdoor speaker is available at a very competitive price.
Our company focuses on the design, manufacture, and sale of outdoor speakers. In China, MR Audio is an outdoor speaker specialist with innovative technology and excellent production management.
At MR Audio, you can find outdoor speakers in different sizes. They look perfect when installed and mounted. No matter what size you want for your outdoor speaker, we can always provide for your needs.
Depending on its size, MR Audio outdoor speakers provide clearer, more balanced, and louder sound. Our team ensures to give you an outdoor speaker with good sound quality.
Advantages of MR Audio Outdoor Speakers
Excellent sound quality
Long warranty
Understated design
Affordable
solid build and cool design
Class-leading audio performance
Thunderous bass
Versatile mount
Portable design
MR Audio is your reliable outdoor speaker manufacturer and supplier in China. We produce over 400,000 sets of outdoor speakers every year. You can guarantee that we can always provide for your needs in peak season.
Whether you need a small or large quantity of outdoor speakers, we can cater to your needs. Our company is committed to exceeding all your requirements.
MR Audio supplies high-quality outdoor speakers worldwide. We offer excellent services and multi-language assistance. So, we are able to reach international customers like you.
Being a trusted outdoor speaker manufacturer, we strictly apply strict quality control, defective product analysis, raw material inspection, etc. All products from MR Audio including outdoor speakers can guarantee a 2-year warranty.
MR Audio is your best choice for outdoor speakers, ceiling speakers, line array speakers, tweeter speakers, and so much more. Whether you're a distributor, wholesaler, or retailer, MR Audio can be your reliable business partner.
Skyrocket your business with us!