Your Best Professional Speaker Supplier in China
MR AUDIO is your ultimate choice when it comes to professional speakers. We are dedicated in this industry for 18 years. Our expertise and knowledge allow us to produce professional speakers of premium quality.
Provide global customer service
Customization according to your requirement
Guaranteed High-quality product
High-efficiency producing and on-time delivery
Your Professional Speaker Customization Expert
If you're looking for the best professional speaker supplier, MR AUDIO would be your first choice. We are a prestigious manufacturer with ISO9000 quality system certification. We provide one-stop service of warehousing, logistics, customs declaration, and customs clearance. Work with MR AUDIO to customize your products!
MR Audio

Professional Speaker Catalog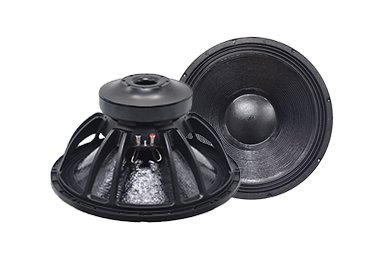 18″ Subwoofer
Nominal Impedance: 4+4 Ohms
Rated AES Power Handling (RMS): 1000 Watts
Frequency Range: 40-1500Hz
Sensitivity (1W/1m): 97 dB
Voice Coil Diameter: 100mm(4 in)
Professional speaker
Nominal Impedance: 8 Ohms
Rated AES Power Handling (RMS): 1500 Watts
Frequency Range: 43-1800HZ
Sensitivity (1W/1m): 97 dB
Voice Coil Diameter: 4.5"/114 mm
Professional speaker
Nominal Impedance: 8 Ohms
Rated AES Power Handling (RMS): 400 Watts
Frequency Range: 60-5000HZ
Sensitivity (1W/1m): 97 dB
Voice Coil Diameter: 3.0"/75mm
18″ Subwoofer
Nominal Impedance: 4+4 Ohms
Rated AES Power Handling (RMS): 1200 Watts
Frequency Range: 30-1500Hz
Sensitivity (1W/1m): 97 dB
Voice Coil Diameter: 100mm(4 in)
Professional speaker
Nominal Impedance: 8 Ohms
Rated AES Power Handling (RMS): 1000 Watts
Frequency Range: 35-1500HZ
Sensitivity (1W/1m): 98 dB
Voice Coil Diameter: 4.0"/100 mm
Professional speaker
Nominal Impedance: 8 Ohms
Rated AES Power Handling (RMS): 800 Watts
Frequency Range: 60-1000HZ
Sensitivity (1W/1m): 96 dB
Voice Coil Diameter: 4.0"/100 mm
Why Choose MR Audio Professional Speaker
MR AUDIO is the optimal manufacturer for your professional speakers. We provide a wide variety of professional speakers that meet high-quality standards. Being one of the best suppliers in China, MR AUDIO provides one-to-one engineering, business services, and after-sales services to global customers.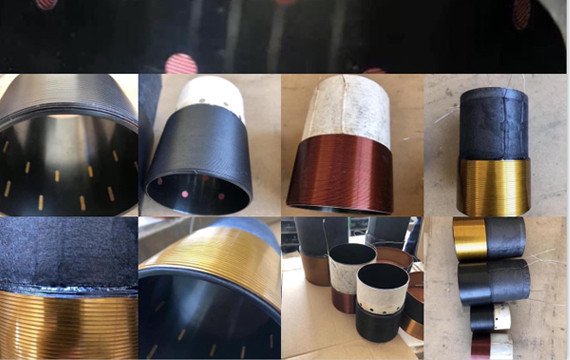 How does the voice coil influence the PA speaker?
1. The higher the tension of the voice coil, the better the sound quality and life of the speaker unit;
2. The better the voice coil material, the better the sound quality and density of the speaker, and the smaller the distortion;
3. The lighter the voice coil, the higher the resonance frequency. The vibration efficiency and sensitivity of the horn will also be improved.
How does the diaphragm influence the PA speakers?
There are different types of diaphragm materials. We can roughly divide them into three categories: man-made materials, natural materials, and composite materials.
The characteristics and advantages of man-made materials are that the material is specific, the structure is fixed, the tone is simple and easy to highlight, the process and quality are stable, and it is easy to control. However, the advantages sometimes become disadvantages, because the tone is too specific and will not change.
It is the so-called paper cone or cloth cone. However, the paper cone is not made of a single material. Instead, it uses a variety of wood fibers that have undergone different treatment processes, plus cotton, wool, etc., and then the pulping process is completed. After being composed of a variety of fibers, its structure will resemble a bird's nest, staggered to form irregular gaps. Although it looks loose, it is rigid, tough, and light. Among them, the wood fiber is better than wood in the cold zone, which not only has high fiber content, but also has a longer length, and the produced diaphragm has better strength.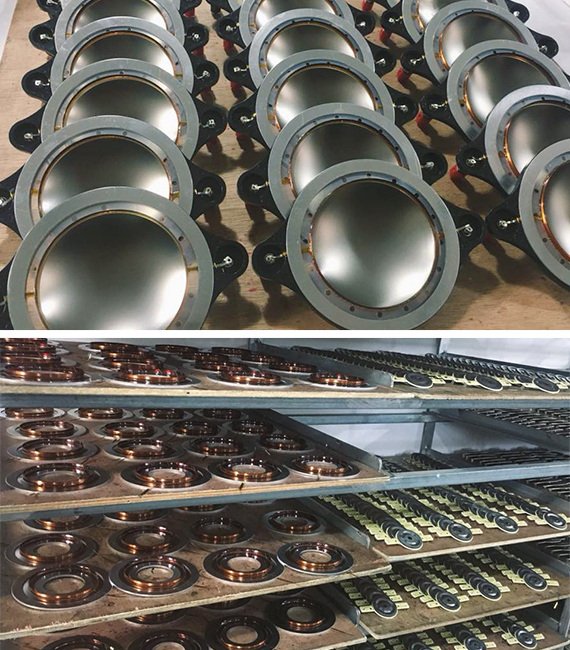 Our advantages
Workshop
Exhibition Display
Certificate Display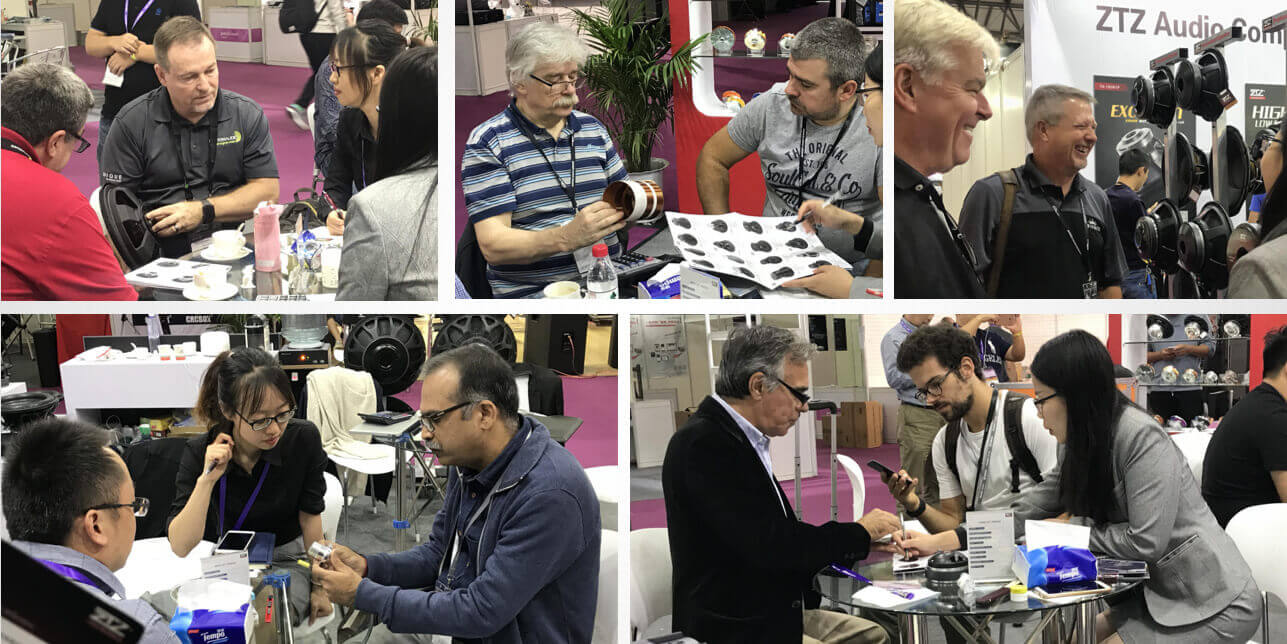 More Recommended Products from MR Audio
Your Professional Speaker Manufacturer and Supplier in China
To create a professional speaker that can be used in the high-end market for customers is our small goal since the launch of the professional speaker series. Make a summary, adjust product details, develop branch series, so that we can better take big strides into the future.
But this is not easy, after all, there are not many domestic manufacturers of professional speakers, and it is difficult to find competing products for us to improve, which makes us do not know where to start, but in order to make our products internationally competitive, innovative It is imperative for all brands.
Let's take a look at our original speaker first, the SPL is 97db and the power is 400 watts. Already at the leading level in the same category, that is to say, we need to improve the SPL and power on this speaker. Due to the uncertainty of product performance, we can only start from a few common aspects, and then do the test after the change. Although it may be comparable to the original, but everything is known only after doing it.

Magnetic steel is the first step. First, we replaced the traditional steel with Y35 steel. The highest grade and the strongest magnetism among similar magnets. At that time, there were not many Y35 used products on the market. Then adjusting the voice coil should not be useless. It happened that the engineer came back from studying in Japan. We tried several new copper wires he brought. The performance is much stronger than before. With this beginning, everyone can proceed with more confidence.
Now that you can make a improve about the voice coil, just change the winding method of the voice coil. We have used the internal and external winding on a high-end subwoofer before, so we will do the same debugging on this sample. Similarly, the efficiency of inner and outer winding is directly halved, but we insist.
About the paper cone, we added aramid resin and wool fiber, which has satisfactory elasticity and is not easy to break. The design still continues the smooth lines and classic black color. Whether the final product meets our expectations, now only the final inspection phase left.
It turns out that the sensitivity increased by another 2.5dB. Many people think that this is a very small change, but it is the driving force and direction for us to continue to work hard.
MR Audio Treats the Speakers Specially
When we took the customer to inspect the factory, they found that we were a little bit different in making speakers. There were a few more workers sewing near the neat and efficient assembly line. The customer found it very interesting and asked. In fact, we sew imported high-power lead wire on the terminal in a traditional way, and then reinforce with glue, so as to better ensure the overall adhesion. Even if it is directly pressurized by the machine, the efficiency can be doubled, but this is small. The details are often our persistence, and it is also the point where we can impress customers in the final link.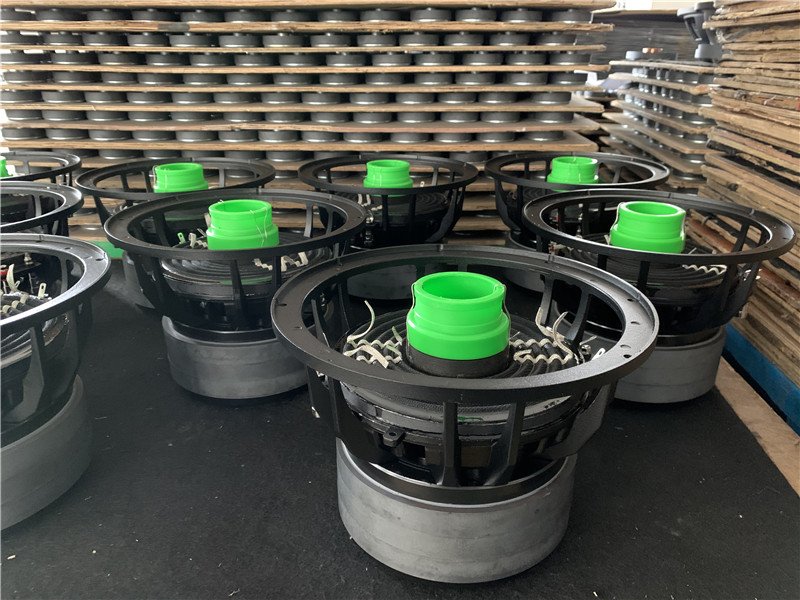 Voice coil and Spider, these two structures dominate the speakers, our factory often works hard on these two.
We know that when the speaker works, the voice coil will vibrate up and down. At this time, the damper controls its range of motion so that it does not shift. It is used to break the speaker to keep the voice coil moving in the magnetic gap so that both high and low frequencies can be in the standard pitch, thereby minimizing the distortion of music caused by the misalignment of the voice coil.
Therefore, we use several dampers to compress them into one and increase the weight of a single damper. The fatigue resistance of the damper is strengthened, and it is more resistant to impact and high power. Based on the high power that we may face, we also brushed solid silica gel on the damper to improve the heat dissipation performance. At the same time, the number of winding turns of the voice coil has been increased to 70mm.
We do every product carefully, be responsible for every customer.
MR. Audio – Professional Speaker Supplier in China
Are you seeking the latest and high-performance professional speakers? MR AUDIO is your ultimate choice. We are a reputable Chinese manufacturer with profound experience in this industry. We have exported quality speakers worldwide.
MR AUDIO produce a wide range of professional speaker. It comes from various sizes, features, designs, and other specifications. You can choose a standard or custom professional speaker for your business. It is ideal for audio pros, musicians, live sound engineers, music lovers, etc.
As a professional manufacturer, we ensure to meet all your requirements. Our professional R&D team and engineers guarantee to produce high-class professional speakers. We use premium quality materials in manufacturing. In that way, we can ensure durable, long-lasting sounds.
MR AUDIO Professional Speaker Advantages:
Perfect and clear sound
Compact and lightweight
Meticulously design
High-performance
Innovative product designs
Affordable speaker
Why Choose MR AUDIO as Your Professional Speaker Manufacturer?
As a prestigious professional speaker manufacturer in China, we provide:
High-end professional speaker
Finished product inspection
2-year product warranty
Fast delivery and competitive prices
9000 Certifications from international quality standards
Free packaging designs
Creative R&D team cooperation
One-to-one engineers
24/7 online support
OEM/ODM services
Provide one-stop service of warehousing
Offer excellent logistics, customs declaration, and customs clearance
You can message us for more information about what we offer. We will assist you anytime.
Whether you're a supplier, distributor, or custom brand, MR AUDIO will help you boom your business. Aside from professional speakers, we also fabricate bullet speakers, coaxial speakers, component speakers, midrange speakers, bass speakers, and more.
If you're interested in our products and services, please do not hesitate to contact us.
Do you need an amplifier for PA speakers?
Active Professional Speakers have built-in power amplifiers. Passive Professional Speakers may need an external power amplifier. Matching the rated power and impedance of the speakers with the amplifier can ensure the perfect operation of the speakers. This requires the help of technicians.
Can I use professional speakers for home theatre?
Professional speakers provide clearer and high-quality sound. If your living room is large enough and requires the quality of watching movies, of course you can choose professional speakers.