Slide
Your Best Choice and Partner of
Car Audio Speakers in China
All you need to do is submit the design of car audio speakers to us,
and our professional team will make them for you asap
Your Professional OEM Speaker Manufacturer
16 years of OEM production experience, focusing on car audio production
Annual production capacity of 400,000 sets of speaker products
Cooperate with many well-known material suppliers to ensure fast delivery
Provide procurement services for car audio manufacturing products
Prestige Speaker Manufacturer
Factory
150 dedicated employees, 12 car speaker production lines, 10,000m2 of production site, so that we have enough production capacity to quickly deliver goods and provide you with high-quality products.
Equipment
4 high precision CNC lathes ensure the material size accuracy of the car speaker , which is why our product consistency is so good. And it also makes the product look so nice.
Testing
3 audio testing systems, LMS,CLIO and Sound check help us test the Thiele-Small Parameters of car speakers more accurately, and verified the rationality of the design through testing.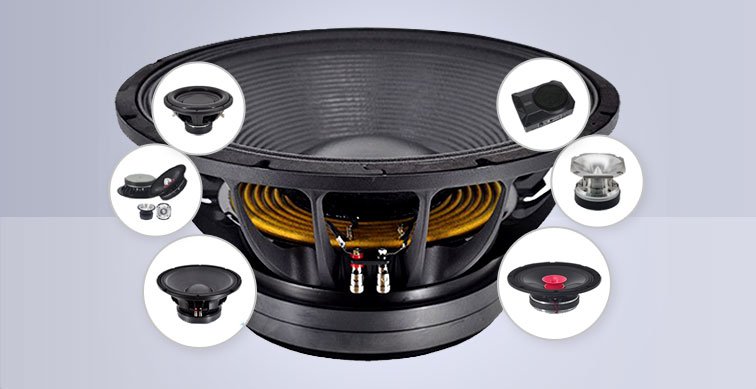 Here you can find the products you need. After 20 years of accumulation, we have a wealth of product accumulation. Each product has repeatedly experienced the process from development and design to testing and verification, and has withstood the test of the market.
10 senior speaker product design engineers, to meet all your requirements for product design, you only need to give us your ideas, we will complete the rest, fast and efficient is our work philosophy.
Why Top Global Speakers Brand
Choose MR Audio
16 Years Speakers Manufacture
OEM/ODM project experience to develop client specific products.
Strict Quality Control
Continuous norms and improvement is a key to the improvement of MR products.
Branded Speaker Parts
All materials come from brand suppliers, and the quality is guaranteed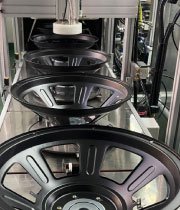 Automatic Production Line
Advanced production equipment makes production more efficient and products more stable
Efficient Production Team
Effective team, reasonable arrangements to ensure on time delivery of products to our customers
Expert R&D Capability
A research & development team with a collection of professionalism, rigour & many advantages.
Frequently Asked Question
What Is The Minimum Order Quantity for Your Car Audio?
The minimum order quantity for treble, midrange, coaxial is 500, and the minimum order quantity for bass is 300.
Can It Be Exported to Panama?
Yes, our products can be exported to any country.
Can I Come to China to Visit Your Factory?
Welcome to visit our factory, our factory is in Ningbo, China, we will meet you at Ningbo Airport.
What Car-Related Products Does MR Audio Produce?
We have many product categories, mainly dealing with tweeter, midrange, coaxial and bass, and car audio products.
What Are The Payment Methods?
Pay a 30% deposit, and the balance will be paid before receiving the goods. We will send photos and videos of your products.
How to Become Your Agent?
Reach a certain MOQ(Minimum Order Quantity), the MOQ of each region is different, we will protect the agents in each region.