Your Professional Speaker Stand Manufacturer
MR Audio is a premier speaker stand manufacturer in China. We are providing excellent designs and sizes to meet your needs. We assure to provide a full range of service effective offer in more than 20 years.
◎  Customized speaker stands
◎  Professional and skilled team
◎  24/7 full support online
◎  Development and manufacturing full support
Your Speaker Stand Brand Customization Expert
MR AUDIO is producing a broad range of high-quality speaker stand. We guarantee the highest-quality but cheaper prices which manufacture using verified materials. As a professional manufacturer, we assure an excellent product to provide complete designs options, sizes, and more. You can send your own ideas so we can customize them for you.
MR Audio

Your Exclusive Speaker Stand Manufacturer
Why Choose MR Audio Speaker Stand
As an expert speaker stand producer, we assure to provide a complete range of services. We ensure fast and safe shipment and provide free packaging design service. We are experts in providing satisfying services.
MR AUDIO guaranteed one-stop services. We secure our customer's orders through free warehousing, which you can ideally rely on us. You can benefit from the best services at a reasonable cost.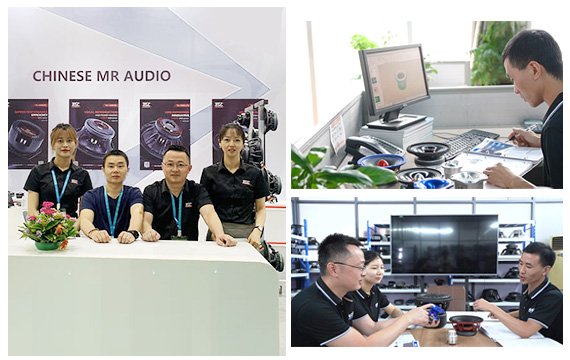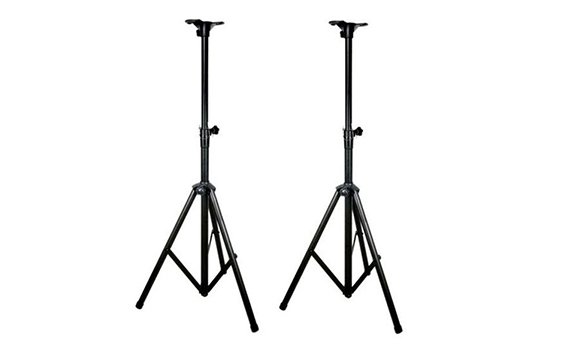 Why use a speaker stand?
One of the functions of the speaker stand is to prevent these sound vibrations from being transmitted to objects such as the floor, tabletop, bookshelf, and the bridge of the mixer. In addition, it can support the speaker as firmly as possible to reduce the movement of the cabinet due to force/reaction force.
What to pay attention to when choosing a speaker stand?
Flatness: Drum paper EDGE, elastic wave EDGE and the frame must be flat and tight enough to be safe.
Height setting: Combine the effective height of the bomb and drum paper to design or choose a suitable iron frame.
Heat dissipation design: The high heat generated by the voice coil when the speaker is working, and the hot air is mainly concentrated in the cavity below the bounce. Therefore, careful consideration is required when developing and designing.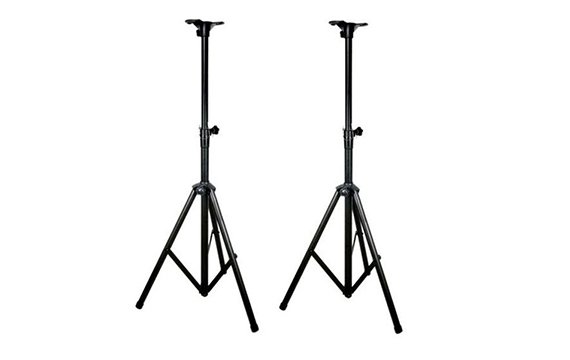 Why Choose MR Audio
Workshop
Exhibition Display
Certificate Display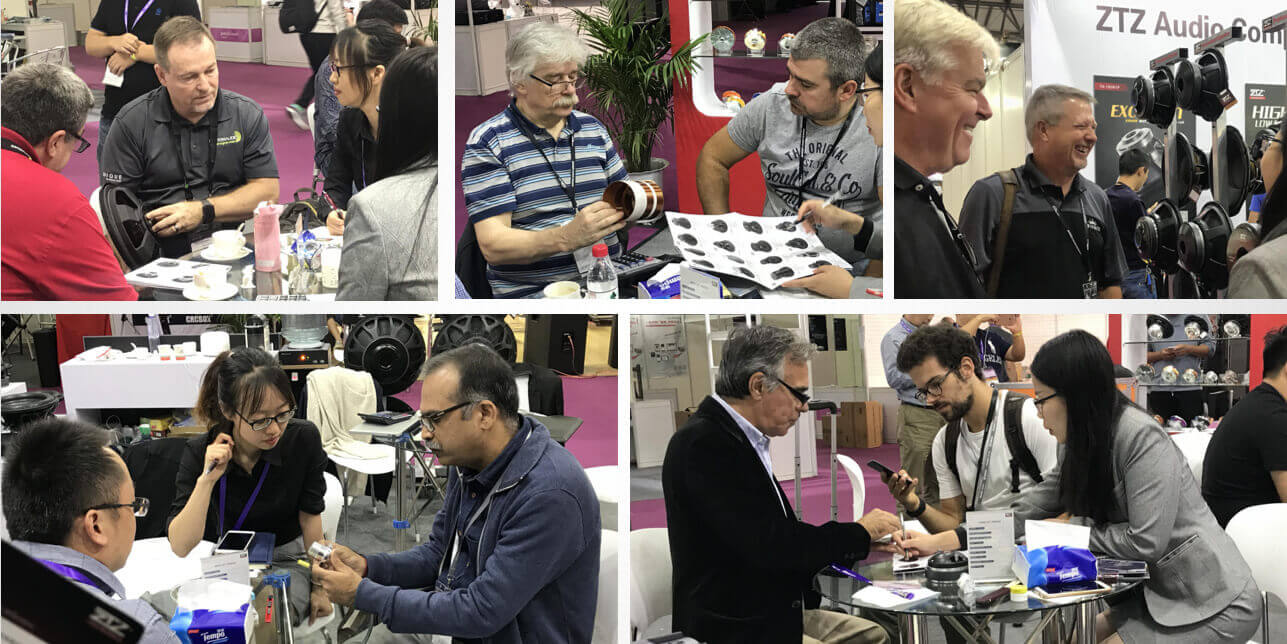 Recommend Product MR Audio Can Support You
Why Choose MR Audio as your Speaker Stand Supplier?
The speaker stand comes in various sizes, designs, and styles. MR AUDIO is a professional manufacturer that provides a complete selection for your needs.
We manufacture high-quality speaker stands using our advanced manufacturing equipment. We have a skilled and friendly team that supports different sales, designs, and shipment processes. We can guarantee the best services and competitive rates to meet your needs.
Here in MR Audio, our speaker stands are designed with the usage of efficient steel for extreme stability and support. We also provide each stand with the following features:
Stainless steel pins that secure the flexible height level for protection.
Strong and durablecenter shaft.
Non-slip rubber feet that giveextra traction.
Single braced portablesupport base for simple transport and storage.
Designed with a shine finishing for sturdy and a sleek, attractive appearance.
In MR Audio, we are capable of manufacturing unique designs and high-quality productsthat makes our custom speaker standattractive and can really stand out. Our speaker stand is best suited for customer inducement and giveaways that can surely make you feel special. As a result, customers show their gratitude by purchasing our product over others.
Here in MR Audio, we offer Speaker Stand with the following benefits:
It has the finest speaker height to improve your experience in listening tosounds.
It is high-quality andit can be used as giveaways or gift.
It has sufficient space for logomaking.
It is appropriate foryour brand message and theme.
It can be customized depending on your needs.
It is really handy during meetings,travels, and outdoor gatherings.
It is portable and can be easily moved.
Additionally, MR Audiooffers a wide variety of branding and marketing chances. Our company is able to reach a wide range of customers. Furthermore, our customers always remember our products like the speaker stand, every time they use it to listen to their favorite music.
MR Audio's ultimate speaker stand is a great bit of product that everyuser should have in their possessionthat is ready to save the day.  We offer products that is simpleand convenient to use and gives a clear answer in seconds in the very best things in our lives. What's not to love?
Browse MR Audio's website to find the excellent speaker stand that you are looking for.We offer a wide range of designs and configurations that really suits your needs and can suit your budget. Make sure to check our website daily, new drops of speaker stand, you can find great products to satisfy your needs.
If you are deciding to purchase a speaker stand, MR Audio is the best choice.We are an efficient and convenient choice for most of your professional and personal needs. In MR Audio, you can really find the great deals of products that you need with a very reasonable price. We are providing our customers with a great value at a great price!