Your Professional Car Subwoofer Manufacturer - MR AUDIO
MR Audio is an experienced car subwoofer wholesale manufacturer and provider. We offer OEM and ODM services with more than 20 years of experience.
Professional customization services

Fast delivery for your car subwoofer orders

Choose materials with premium quality

The professional and expert team
Your Car Subwoofer Manufacturer Brand Customization Expert
MR Audio is the leading car subwoofer manufacturer provider. We are capable of customizing your car subwoofer. You can get an outstanding and extraordinary car subwoofer manufacturer from MR Audio. If you need a car subwoofer for your business, choose MR Audio as your partner.
MR Audio

Your Professional Subwoofer Wholesale Supplier
The 12V ultra-thin car active subwoofer provides a space saver solution. 
The car stereo subwoofer provides a good voice and sound quality. They are suitable for different types of cars, making them an ideal car audio solution.
There are two coaxial speakers on top of each other, which are responsible for playing the treble and mid-bass respectively.
A 12-inch car subwoofer has a stable quality and high level of reliability. This car subwoofer has a great capacity allowing you to use them for many hours.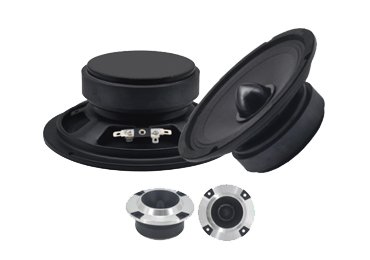 The car subwoofer combo kit is easy to use, and the sound combination is more perfect.
A car audio subwoofer offers a trouble-free solution. It can prevent the driver from getting tired and enable driving with a relaxing feeling.
The amplified car subwoofer speaker has stylish features and good characteristics. They have a good sound quality and long service life.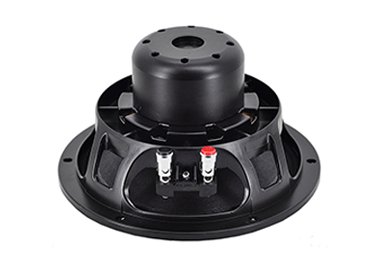 With the subwoofer, you can have happiness on the road. Car audio in different sizes, colors, and designs.
A car bass 32-inch subwoofer offers the best sound performance. This subwoofer is available with different customization and compact design.
Why Choose MR Audio Speaker Suppliers
MR Audio specializes in designing, manufacturing, and customizing car subwoofer supplier. We focus on product quality, ensuring the long stability and reliability of every audio device.
MR Audio can support your car subwoofer wholesale needs. As an experienced team, we are integrating into supplying a comprehensive range of audio devices. You can expect a professional car subwoofer solution from MR Audio.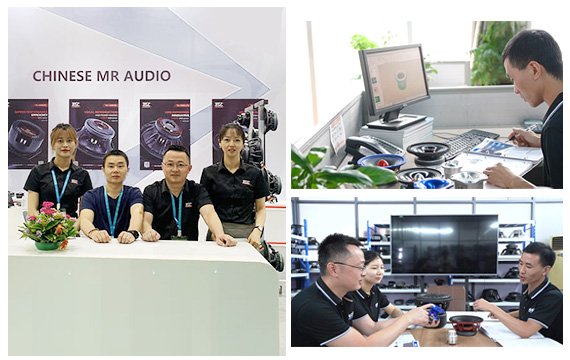 Why Choose MR Audio
Workshop
Exhibition Display
Certificate Display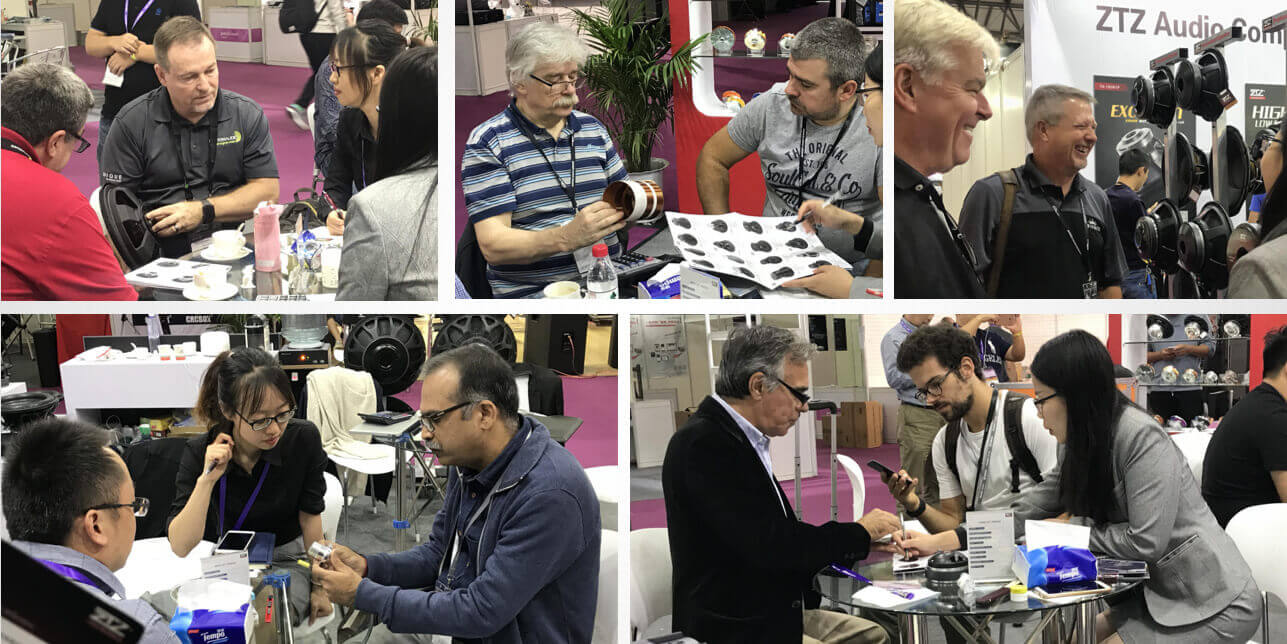 Recommend Product MR Audio Can Support You
MR Audio-Your Reliable Car Subwoofer Wholesale Supplier In China
MR Audio is an experienced car subwoofer wholesaler and manufacturer in China. We can support your wholesale and bulk orders for your car subwoofer needs. Whether you need a reliable car subwoofer for your business, always count on MR Audio.
MR Audio car subwoofer offers sound quality and stable performance. A car subwoofer features a good bass and professional surface. If you desire to get happiness on the road, choose the MR Audio car subwoofer. The car subwoofer is very helpful to prevent tiredness while driving.
MR Audio car subwoofer wholesale will be the perfect choice for your business. This device is one of the most trending today. The car subwoofer is the most preferred device for those who have a car. Choose a car subwoofer wholesale to boom and boost your business.
The car subwoofer from MR Audio is very elastic and versatile. They come in various sizes and designs, which allow you to choose the best one. We manufacture car subwoofers using the finest and superior materials, ensuring the perfect quality.
We offer a bulk and wholesale car subwoofer. If you plan to import a wholesale car subwoofer, MR Audio is the right place for you. You can discover a unique style of car subwoofer from MR Audio. All MR Audio car subwoofers have long-term reliability.
MR Audio car subwoofer wholesale comes with different styles and features. We can supply a car subwoofer that is suitable for different car types. As a professional car subwoofer manufacturer, we design our car subwoofer and other audio products with desirable outlooks.
We are an experienced audio manufacturer and provider. MR Audio offers a wide range of audio products, including the sound system, speakers, car audio, and so on. If you decide to order a wholesale car subwoofer from us, you won't go wrong.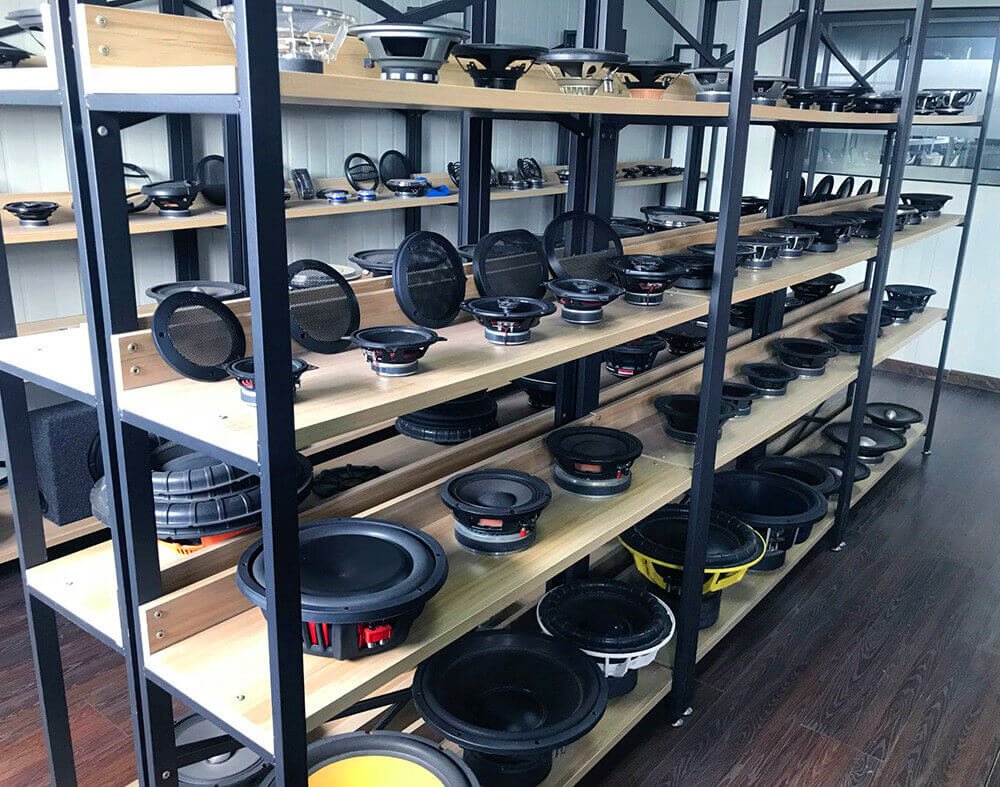 You can guarantee a reliable and serviceable car subwoofer wholesale from MR Audio. If your project or business needs a car subwoofer wholesale, let us know immediately. Our car subwoofer range is available at an affordable and competitive price.
Please get in touch with us directly for more details you need!
How to use the car subwoofer?
The design forms can be box type, tube type, and also use the entire trunk of the car as an enclosure, the design can reproduce the full bass and large sound pressure level (SPL). However, not everyone's car has a place to put speakers or enough funds to customize speakers.
How to choose a car subwoofer?
If you are choosing a sound system with sound quality, choose a sealed subwoofer, which is characterized by easy control of the sound and better sound quality, but relatively low efficiency. KICKER SOLO-BARIC subwoofer can be selected, the sound is real and not scattered. If you choose to listen to the sound pressure (SPL) "disco, rock" and the so-called "explosion machine", choose a cabinet with air holes, which is characterized by the large volume, suitable for sound pressure competitions, high efficiency, but low speaker volume The size requirements are strict, and there are certain requirements for the diameter and length of the air duct. You can choose the American AUDIOBAHN  subwoofer, the sound is strong and powerful.
Can a home subwoofer be installed in a car?
Sometimes the bass of our car audio does not meet our expectations. At this time, we need to install a new bass speaker, but this will be a relatively large expense. In fact, the bass speakers used in homes and cars are similar to a large extent. You can make some modifications to it and install it in the car.
Does the car subwoofer effect depend on the power, how does it cost?
Most car subwoofers are so-called passive subwoofers. The car's subwoofer usually relies on connecting an external amplifier to drive the speakers. In fact, this does not save much cost, we can also choose the appropriate amplifier to drive. What we mainly value should be the size of the car and the required low volume.
How does a car subwoofer work?
The speaker receives an enlarged electrical signal and converts it to mechanical energy to return the speaker cone to generate sound. The sound is essentially vibration in the air we hear, and the speaker cone produces these vibrations.
What factors to consider when buying a car subwoofer?
-type of the speaker, component speaker offers the best sound quality
-the wider range, the better the sound
-speaker sensitivity
-power handling
-speaker materials
-2-way or 3-way or etc.
-costs
What factors affect the sound quality when the subwoofer is loaded on the car?
The mounting position of the subwoofer often affects the sound quality effect of the car audio, the same pair of subwoofer produces different effects in different installation locations.
The number of subwoofers also matters.