Your Trusted Shallow Subwoofer Manufacturer in China
MR AUDIO is a reliable shallow subwoofer manufacturer and supplier in China. We have over 2o years of experience in the industry. Rest assured that we can provide all your shallow subwoofer needs.
Offers one-stop services and solutions
Custom shallow subwoofers according to your requirements
Professional R&D team
Strict quality control management
MR AUDIO as Your Expert Shallow Subwoofer Supplier
A unique kind of subwoofer speaker made specifically for automotive audio systems is known as a shallow mount subwoofer. A subwoofer is an essential component of any high-quality sound system and is designed to produce extremely low sounds. Standard subwoofers have a cone-shaped form and can be up to several inches deep when mounted, which might make it challenging to use them in particular situations. A shallow mount subwoofer is made to occupy as little vertical space as possible. This is done in one or more methods, most of which entail altering the fundamental design of a standard subwoofer.
MR AUDIO produces the broadest range of shallow subwoofers in China. All our products are guaranteed high-quality at a competitive price. MR AUDIO shallow subwoofers are made from high-quality materials. As a professional manufacturer, we mainly focus on shallow subwoofer design, production, and sales. MR AUDIO also manufactures shallow subwoofers based on your requirements. Enquire now!
MR Audio

Your Exclusive Shallow Subwoofer Manufacturer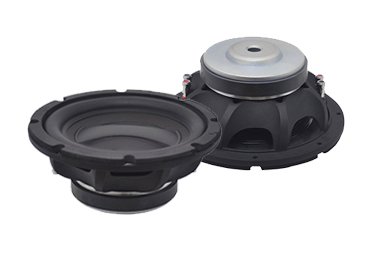 10″ Subwoofer
Nominal Impedance: 4+4 Ohms
Rated AES Power Handling (RMS): 300 Watts
Frequency Range: 58-2500Hz
Sensitivity (1W/1m): 92 dB
Voice Coil Diameter: 50.5mm(2 in)
12″ Subwoofer
Nominal Impedance: 4+4 Ohms
Rated AES Power Handling (RMS): 350 Watts
Frequency Range: 53-2000Hz
Sensitivity (1W/1m): 92 dB
Voice Coil Diameter: 50.5mm(2 in)
10″ Subwoofer
Nominal Impedance: 4+4 Ohms
Rated AES Power Handling (RMS): 300 Watts
Frequency Range: 57-3300Hz
Sensitivity (1W/1m): 92 dB
Voice Coil Diameter: 50.5mm(2 in)
12″ Subwoofer
Nominal Impedance: 4+4 Ohms
Rated AES Power Handling (RMS): 200 Watts
Frequency Range: 40-800Hz
Sensitivity (1W/1m): 87 dB
Voice Coil Diameter: 65.5mm(2.6 in)
12″ Subwoofer
Nominal Impedance: 4 Ohms
Rated AES Power Handling (RMS): 150 Watts
Frequency Range: 31-2000Hz
Sensitivity (1W/1m): 90 dB
Voice Coil Diameter: 50mm(2 in)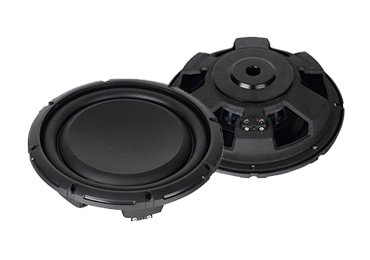 10″ Subwoofer
Nominal Impedance: 4 Ohms
Rated AES Power Handling (RMS): 110 Watts
Frequency Range: 37-2000Hz
Sensitivity (1W/1m): 85.5 dB
Voice Coil Diameter: 50mm(2 in)
Why Choose MR Audio Shallow Subwoofer
MR AUDIO is an expert in shallow subwoofer design, manufacturing, and sales. We have an expert R&D team that is committed to providing you with the highest quality products. Here in MR AUDIO, you can avail of our free packaging design services.
Aside from that, MR AUDIO guarantees one-stop services. From warehousing, customs clearance, logistics to a custom declaration, you can always rely on MR AUDIO. We guarantee the best services at a reasonable rate.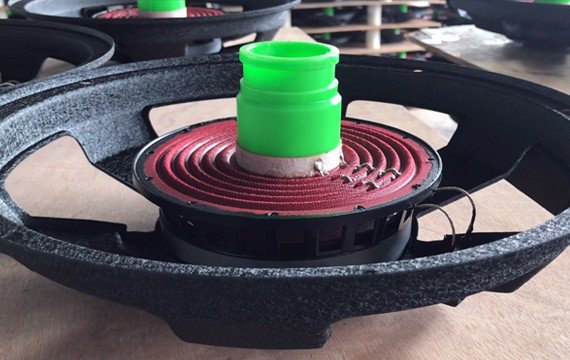 Shallow Mount Component Subwoofers Versatility
Subwoofers can be employed in a variety of settings, whether they have shallow mounts or standard mounting. The latter is better suited for in-car audio systems. If there are other people in your truck, a standard sub is preferable.
In addition to the inside of cars, a shallow sub can be employed in compact areas like restrooms and kitchenettes. If you are in a studio apartment, you might think about employing shallow subs. Your neighbors are less likely to voice their concerns if you keep the volume at its highest level.
Shallow Mount Subwoofers Power Requirement
The best shallow mount subwoofers' compact proportions use less power than standard counterparts. This is crucial when using subwoofers in automobiles. The case with an amplifier is different. Your car's battery may be drained by an amplifier.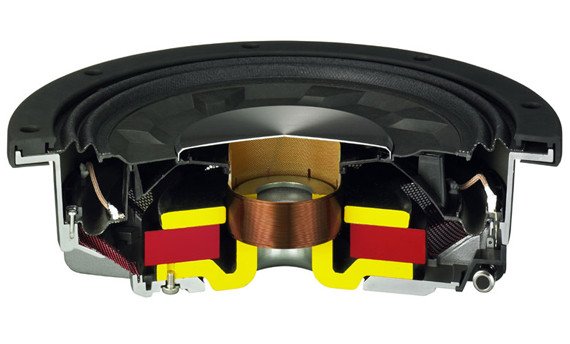 Why Choose MR audio as Your Shallow Subwoofer Supplier?
At MR AUDIO, we design shallow subwoofers with the following features:
①Can be upgraded to high performance quickly and in an easy way.②Compact structure.③Shallow compact design for wider installation.④Big bass performance.⑤Wide range of mounting depth.⑥Higher frequency range.⑦Full range loudspeaker.⑧Smooth sound characteristics.⑨Seamless dynamics.⑩Durable structure
Aside from that, you can also avail MR AUDIO shallow subwoofers in different sizes. It can be mounted on different kinds of vehicles. It can be installed under or behind the seats depending on the vehicle type.
Other than shallow subwoofers, we also manufacture edge subwoofers, SPL subwoofers, SQ subwoofers, 18-inch speakers, 6×9 speakers, bullet speakers, coaxial speakers, active subwoofers, slim subwoofers, and more.
Send inquiries for your next shallow subwoofer orders!

Why Choose MR Audio
Workshop
Exhibition Display
Certificate Display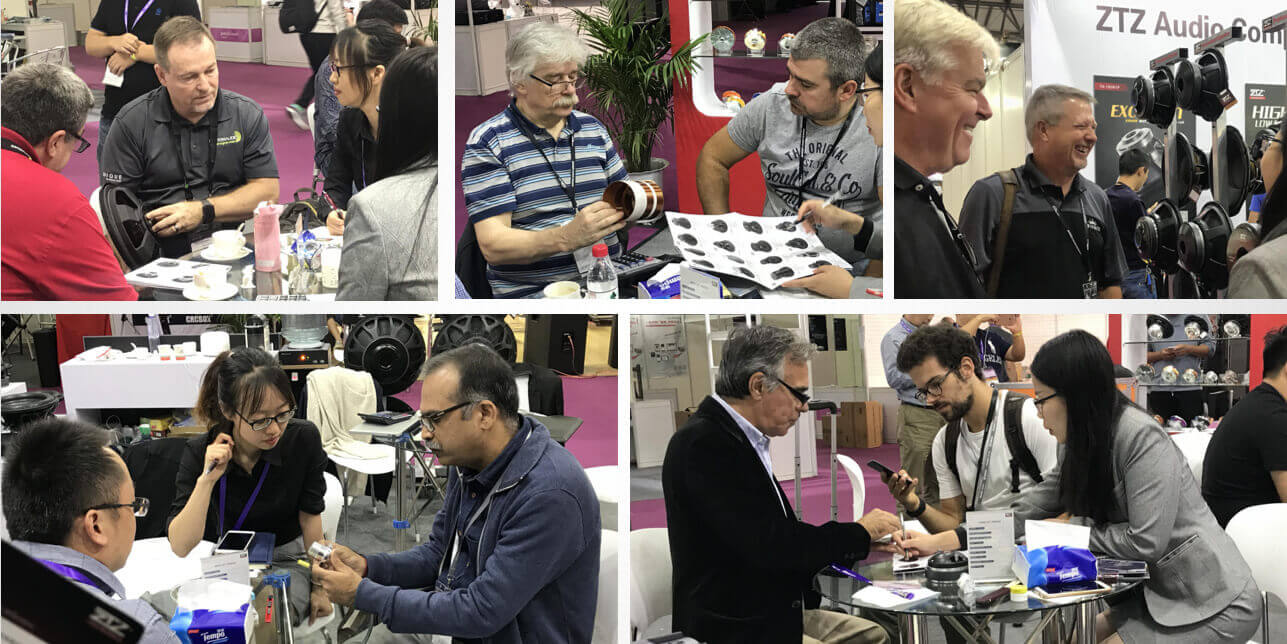 Recommend Product MR Audio Can Support You
Why Choose a Shallow Mount Subwoofer From MR audio?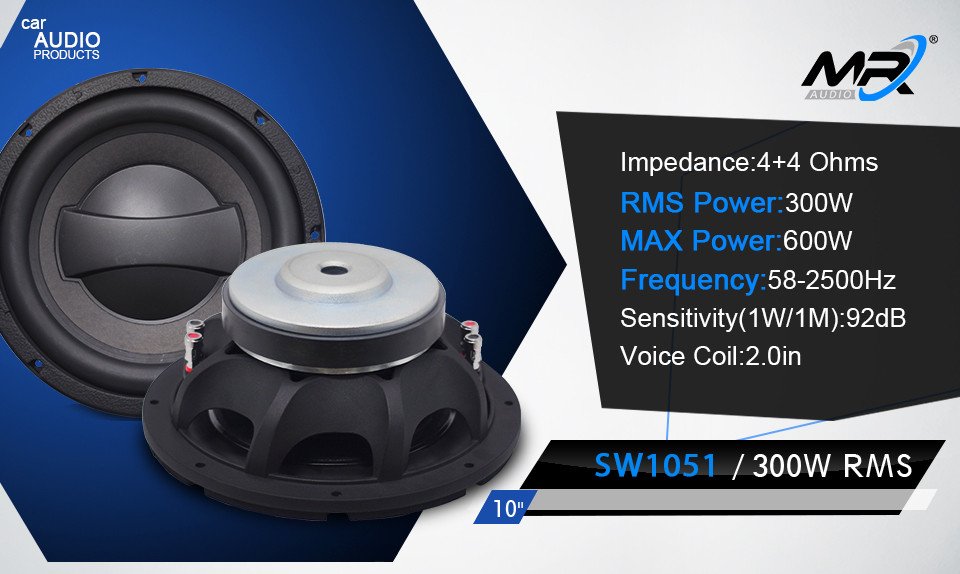 A Shallow Mount Subwoofer: What Is It?
A shallow mount subwoofer modifies the standard subwoofer speaker layout to enable mounting the subwoofer with constrained rear clearance. Shallow mount speakers can be positioned with as little as half the required rear clearance for a comparable standard subwoofer. In other models, the magnet is shifted from the speaker cone's point to a place along its length, much like a ring on a finger, or it may even be mounted on the speaker's "top." By designing the subwoofer to extend over the mounting surface rather than mount flush with the surface, rear clearance needs may be further decreased.
Some points to consider (in comparison with traditional )
Performance
Regarding a shallow mount subwoofer's performance, there is little cause for concern. Strong bass and sub-bass can be delivered by good shallow mount subwoofers to a car audio system, but you won't be distracted or deafened by it.
Sensitivity
Regular subwoofers have higher sensitivity than shallow mount subwoofers because their structure allows them to respond faster to power fluctuations. But with the development of technology, the sensitivity of a shallow mount subwoofer is good enough for common users.
Weight and Bulkiness
In general, shallow mount subwoofers are lighter and more portable. They are more suited for usage in cars because they don't add weight to the rear speaker deck.
Regular subwoofers, in comparison, it can reach 15 inches, without considering the enclosure size, with more space in the car needed.
Installation in Cars
They are simpler to mount because they are more compact and lightweight than standard subwoofers. A simple tool like a screwdriver is enough for you to install them. No more special effort is needed.
Many automobiles have relatively tiny enclosures for the doors or speaker decks in the back. The greatest shallow mount subs are simple to install because to this characteristic.
If you're searching for something that you can quickly install yourself, a shallow sub is a better choice.A shallow sub is a better option if you are looking for something that you can easily install yourself.
Durability
When installed, utilized, and maintained properly, the best shallow mounting type is durable. The exposed part can be covered with a car subwoofer grill to boost its tensile strength. While many shallow mount subs come with a grill, you might need to buy one separately for some of them.
Maintenance
Good shallow subwoofers are simple to clean and maintain due to their modest size and straightforward installation. Cleaning regular subs will take longer. Due to their intricate design, issues are also harder to find and solve.
Conclusion
Shallow subwoofers can reach the performance more classic subwoofer kinds thanks to advancements in speaker technology. A shallow mount subwoofer's performance is more than adequate for the majority of users. In terms of space and installation requirements, it is also better suited to their needs.
Shallow mount subwoofers are made with a very shallow mounting depth in mind. They can be used in narrow locations and are perfect for confined situations. These mount subwoofers can provide bass in a compact automobile or other confined spaces. They are flat, lightweight, portable, and simple to erect. They are little, but they can give any car a good bass boost., flat, and easy to install. They take smaller space but add genuine great bass to your vehicle.