Your Leading 5x7 Speakers Supplier
MR AUDIO is a dependable 5×7 speaker manufacturer and supplier in China. Our company has 20+ years of OEM experience in this industry. We have an advanced production line and testing equipment in our facilities. Choose MR AUDIO to provide a 5×7 speaker for your company!
Offers one-stop services and solutions
Strict quality control and inspections
High-quality and clear sound 5×7 speaker
 24/7 online assistance
Your 5x7 Speakers Brand Customization Expert
MR AUDIO is a world-leading 5×7 speaker manufacturer. We produce a wide range of 5×7 speakers in all models, designs, and other specifications. MR AUDIO 5×7 speakers are made from the finest quality materials. As a professional manufacturer, we focus on creative R&D, designing and manufacturing, and sales of high-grade 5×7 speakers. Custom 5×7 speakers with MR AUDIO!
MR Audio

Your Professional 5x7 Speakers Manufacturer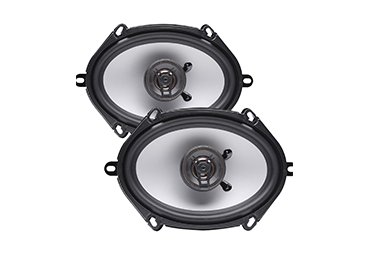 5×7″ SPEAKER
Nominal Impedance: 4 Ohms
Rated AES Power Handling (RMS): 50 Watts
Frequency Range: 45-20000Hz
Sensitivity (1W/1m): 89 dB
Voice Coil Diameter: 25mm(1 in)
5×7″ SPEAKER
Nominal Impedance: 4 Ohms
Rated AES Power Handling (RMS): 50 Watts
Frequency Range: 45-20000Hz
Sensitivity (1W/1m): 90 dB
Voice Coil Diameter: 25mm(1 in)
Why Choose MR Audio 5x7 Speakers
MR AUDIO is a specialist when it comes to speaker production. We have a dedicated R&D team, and engineers committed to providing unrivaled quality speakers. You can obtain high-end speakers with crisp sounds, high performance at MR AUDIO.
As a professional supplier, we ensure to supply 100% quality speakers. Aside from that, we offer a one-stop service that can satisfy your needs. It includes free packaging design services, warehousing, customs clearance, logistics to a customs declaration, etc. Trust the #1 speaker provider – MR AUDIO.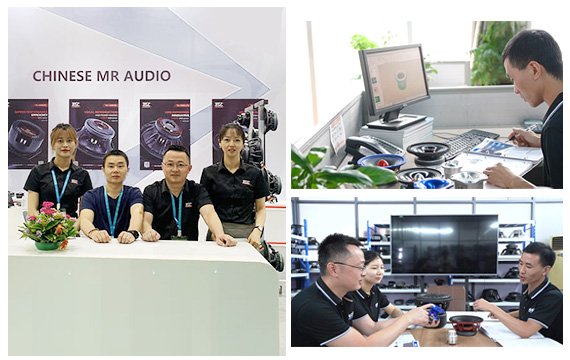 Why Choose MR Audio
Workshop
Exhibition Display
Certificate Display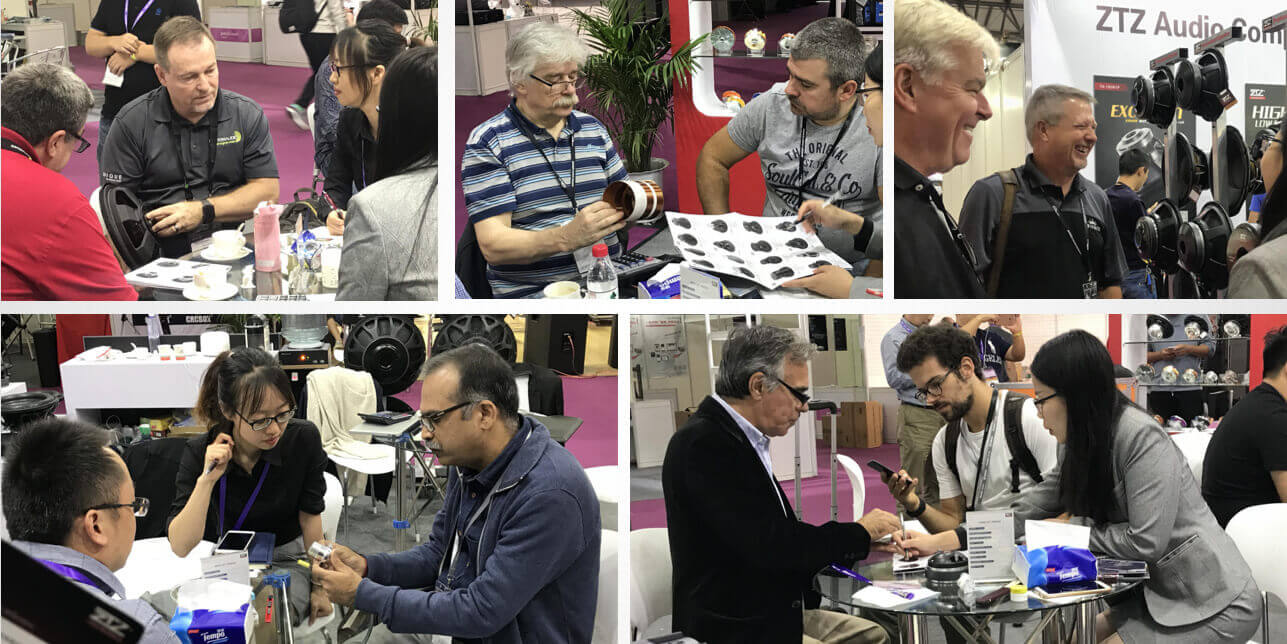 Recommend Product MR Audio Can Support You
MR. Audio – Best 5×7 Speakers Supplier and Manufacturer in China
If you need 5×7 speakers, MR AUDIO got you covered. We focused on speaker R&D, designing, manufacturing, and sales for more than 20 years. All our products are manufactured with the highest quality. These are offered with full certifications to meet various quality standards.
At MR AUDIO, we produced a wide range of 5×7 speakers. It comes from standard or custom products to meet your requirements. You can send us your drawing, layout, and design. We have a skilled team to handle the process. You can surely find and get your ideal 5×7 speakers here.
MR AUDIO 5×7 speakers are designed and engineered to deliver premium audio. It has also an ultra-durable construction perfect for various applications. You can enjoy the full-on powerful sound and clearest audio with our MR AUDIO 5×7 speakers.
MR AUDIO 5×7 Speakers Advantages:
Water- and dirt-resistant
Tested for salt-fog, UV, and humidity
Easy to trim for proper fit in your vehicle
High-performance sound
Made with the highest technical quality
In China, MR AUDIO is famous for supplying excellent speakers and subwoofers. We own a complete set of speaker automation assembly lines and testing equipment. It allows us to have an annual production capacity of 400,000 sets of speaker products.
All our 5×7 speakers are manufactured under a strict product control system, raw material inspection, and finished product inspection. These methods will ensure 5×7 speakers' 100% durability, stability, and performance.
As a professional speaker manufacturer, MR AUDIO aims to satisfy you with our products and services. We offer one-to-one engineers and after-sales issues. You can talk to us regarding your orders 24/7.
Aside from that, we also provide a one-stop service of warehousing, logistics, customs declaration, and customs clearance. No need to worry because MR AUDIO will help you along the way to boom your business.
Besides 5×7 speakers, we also manufacture 6×9 speakers, 6×8 speakers, 4×6 speakers, 6×4 speakers, 4-inch speakers, 6-inch speakers, and many more. All sizes of speakers are offered amazing, functional, and high-performance.
Whether you're a wholesaler, distributor, or custom brand, MR AUDIO is your ultimate choice. Build your trust with us and let's obtain success together. Upgrade your speaker business with our reliable and outstanding speaker products.
For more information about 5×7 speakers, please don't hesitate to message us immediately. We have 24/7 online assistance to support your business.