Your Premier 4-inch Speaker Manufacturer In China
MR AUDIO is a well-established maker of a variety of speaker equipment. We use cutting-edge technology to create a high-quality 4-inch speaker. 
20 years OEM 4 inch speaker manufacturing service

9000 certified quality system

400,000 4-inch speaker sets every year

Provide multilingual services

Cost-effective
Your 4-inch Speaker Brand Customization Expert
MR AUDIO concentrates on developing, researching, and manufacturing 4-inch speakers. We are currently the most well-known subwoofer manufacturer in China. The optimal MR AUDIO SQ Subwoofers for your application.
MR Audio

Your Exclusive 4-inch Speaker Manufacturer
4″ SPEAKER
Nominal Impedance: 4 Ohms
Rated AES Power Handling (RMS): 40 Watts
Frequency Range: 55-19000Hz
Sensitivity (1W/1m): 89 dB
Voice Coil Diameter: 25mm(1 in)
Why Choose MR Audio 4-inch Speaker Subwoofer
MR AUDIO has risen to become China's largest provider of 4-inch speakers. We are dedicated to creating out-of-this-world audio products through design, development, and innovation. It has a range of qualities suited for various audio applications.
Our items are all tested using our high-tech equipment. Our expert quality control staff oversees every stage of production. MR AUDIO guarantees a high-quality audio product at low prices. We can collaborate with you to create a design and concept that is uniquely yours. Kindly contact us!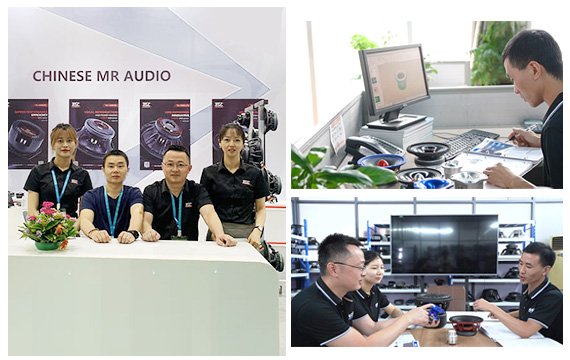 Why Choose MR Audio
Workshop
Exhibition Display
Certificate Display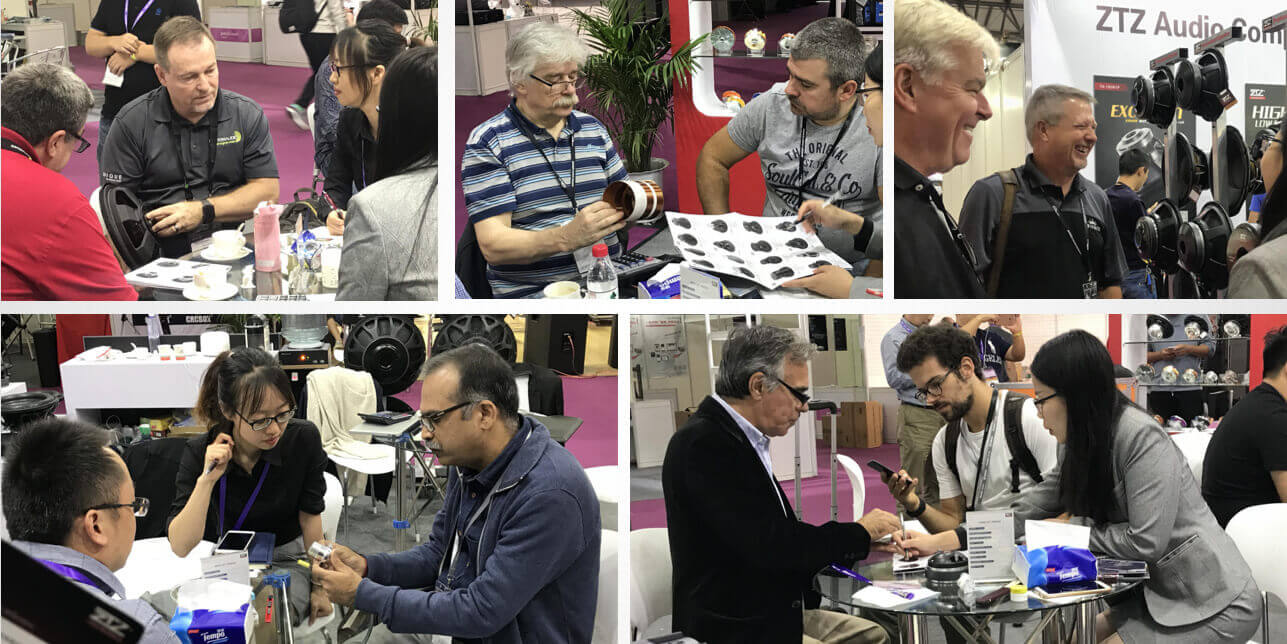 MR Audio-Your Reliable 4-inch Speaker Manufacturer in China
For more than two decades, MR AUDIO has been designed and manufactured high-quality 4-inch speakers. We gladly welcome orders of any size, large or small. We manufacture a 4-inch speaker with long life and adhere to the strictest servicing standards.
Our 4-inch speaker has several benefits: ease of installation, a high-quality sound system that sounds fantastic when listening to music, ample bass and sound quality, and the ability to quickly manage the speaker's volume to avoid blowing out the speakers in your car.
ADVANTAGES OF 4-INCH SPEAKER
Despite their small size, 4-inch vehicle speakers offer several benefits to any automotive music listener. So they're a terrific option for those on a budget who want to enhance their car speakers.

4-inch speakers are also small. These speakers are perfect for cars with limited space in the doors and the back dash. So installation is simple.

 It can also amplify a 4-inch speaker. A low-power amp can drive their small size and low power ratings. It doesn't take a big amp to guide them. A high-performance head unit can also power them directly, avoiding the need for an amplifier.

4-inch automobile speakers come as components or coaxial. You can use component speakers or coaxial speakers to customize your sound.
MR AUDIO 4-inch speakers deliver immediate and enjoyable sound. It comes in a variety of models to suit individual needs. However, we also offer OEM and product customization.
FEATURES:
Excellent mids and highs

Low-cost

Low-powered

Simple setup
Our 4-inch speakers are one of our most popular speaker models. It continuously gains widespread recognition and drives demand in domestic and international markets.
If you entrust us with your 4-inch needs, we will make every attempt to meet them promptly. We are delighted to be working with you. and look forward to establishing lucrative business relationships in the future.
By utilizing cutting-edge technology and implementing cutting-edge ideas and tactics, we can promise that our 4-inch speakers will genuinely exceed your expectations for sound and enjoyment.
Through MR AUDIO's 4-inch speakers, immerse yourself in the most fulfilling and captivating musical experience. CE certification is included with all 4-inch speakers and other audio products.
If you have any range of types or recommendations about our products, please send us your layout, and our skilled team will respond soon with detailed solutions.