Your Professional 5.25 Inch Speakers Manufacturer
MR AUDIO is over 20 years in manufacturing 5.25-inch speakers. We become one of the best and professional manufacturers in China. We can customize 5.25-inch speakers according to your request.
Over 300 speakers models for your choice
Professional after-sale support
400,000 sets of manufacture capacity yearly
24 hours online assistance
Your 5.25 Inch Speakers Brand Customization Expert
MR AUDIO offers a comprehensive range of 5.25-inch speakers. We produce high-end 5.25-inch speakers that bring better sound quality. Adding our 5.25-inch speakers can surely help your brand skyrocket.
MR AUDIO incorporates a skilled R&D team, a complete set of testing machines, automated production facilities, etc. It grants us to provide high-end and excellent quality 5.25-inch speakers. We can export our products nationwide. Contact us!
Why Choose MR Audio 5.25 Inch Speakers
MR AUDIO earns more than 20 years of manufacturing best-quality 5.25-inch speakers. Our team has become professional all over the years of efforts. We concentrate on fabricating, designing, marketing, and dealing 5.25-inch speakers with global clients.
We used our advanced manufacturing machines and testing equipment to ensure 5.25-inch speakers quality. MR AUDIO is composed of an expert QC team that handles every production process.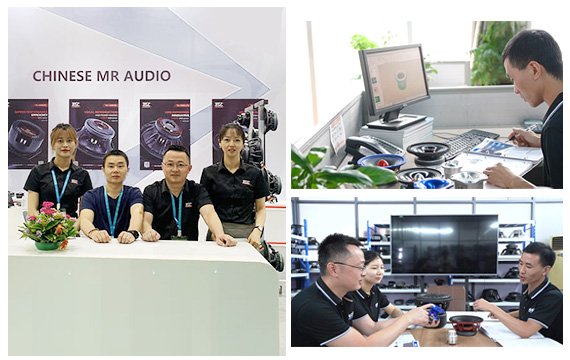 Why Choose MR Audio
Workshop
Exhibition Display
Certificate Display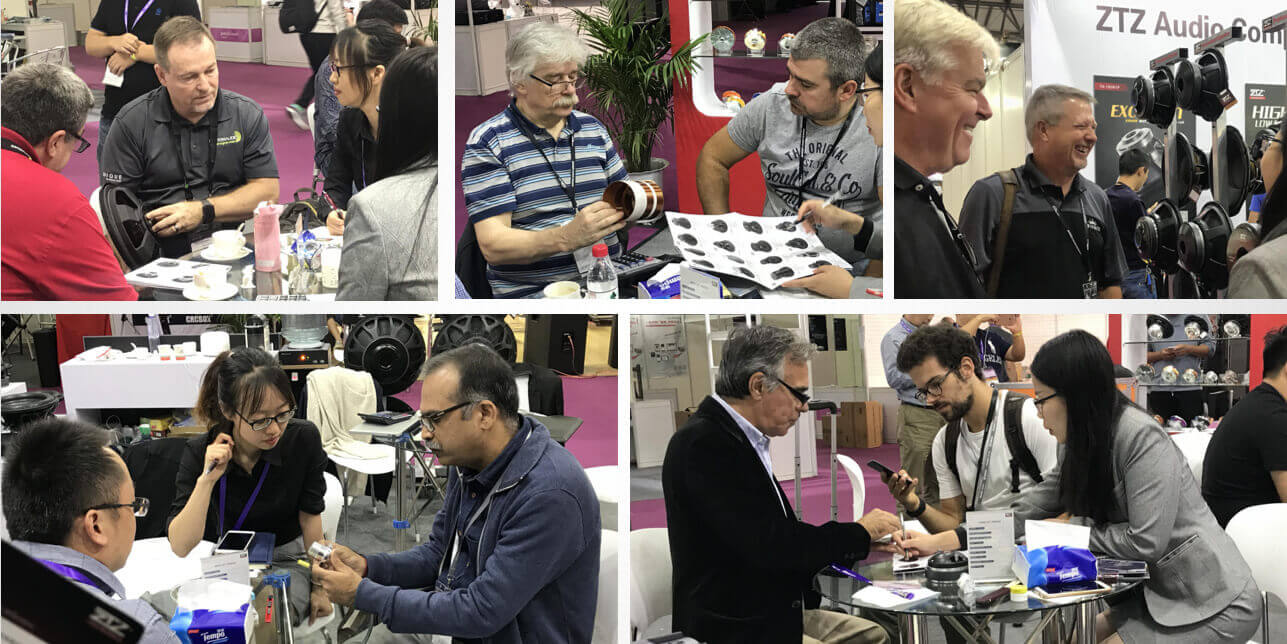 Recommend Product MR Audio Can Support You
MR Audio – Your Reliable 5.25 Inch Speakers Manufacturer in China
MR AUDIO is known as the most reliable 5.25-inch speakers manufacturers in China. With more than 20 years in this field, our team knows well how to handle your 5.25-inch speaker requirements. Our 5.25-inch speaker is popular in the market due to the highest quality at affordable prices.
Our team concentrates on the manufacture, design, and marketing of 5.25-inch speakers. MR AUDIO is your best choice since we use our wide production expertise and innovative technology. Thus, you are guaranteed your 5.25-inch speakers are handled by the right hands!
MR AUDIO 5.25 Inch Speakers Specifications:
Frequency Response: 100Hz to 20Khz
Power Maneuver: 100 Watts RMS / 200 Watts Max
Accessories: Grills, Wires, Mounting Hardware
¾ Inch Piezo Tweeter
1" Neodymium Film Dome Midrange
1" High-Temperature ASV Voice Coil
Sensitivity Level: 89 dB
Impedance: 4 Ohm
Mounting Depth: 1.9-Inch
Suitable OEM settings
20 oz Magnet Structure
Blue Poly Injection Cone
You can find your ideal 5.25-inch speakers here at MR AUDIO. They provide numerous advantages, such as:
Attractive exterior surface
Improves your car stereo's performance
Delivers full-range sound
Low distortion
Superior sound quality
Long-warranty period
Competitive costs
Movable designs
Outstanding designs
MR AUDIO is the manufacturer you can trust when it comes to 5.25-inch speakers' production and customization. Our production capacity reaches 400,000 sets per year. Rest assured that we can always deliver your needs even in peak season.
We don't mind any amount of orders, small or large quantity orders. MR AUDIO can accommodate all your needs. We are engaged to meet your specific requirements.
Being a reliable 5.25-inch speakers manufacturer, we rigorously implement strict quality control, raw material checking, defective product analysis, etc. All our products including 5.25-inch speakers have a 2-year warranty for your assurance.
Whether you're a retailer, wholesaler, or distributor, MR Audio can be your trusted business partner.
Boost your business with us!