Nowadays, you can see many modified car audio installations. They mainly replace and reorganize each car speaker to get the most matching combination. Speakers often appear in our lives, and there are many different types of speakers on the market today. A good speaker can make the sound more crisp and powerful. There are more and more car speaker brands on the market, and there are many brands of car speakers, so what are the brands of car speakers? Which car speaker brands are recommended?

Memphis
2117 Hillshire Cir, Memphis, TN 38133
Memphis is the birthplace of innovation in car audio. American Memphis Car Audio was established in 1965, with the city of Memphis as its base, and it is an American-style family business. Memphis is committed to bringing real music to people's driving; Memphis is more committed to bringing a new look to the car audio industry.

ARC AUDIO
4719 Greenleaf Ct # 4, Modesto, CA 95356
ARC AUDIO was born in the United States in 1970. Its established brand concept – "Classic Reproduction, Real Regeneration", makes its products delicate in sound and rich in details, and is highly sought after by music enthusiasts at home and abroad.
When designing and developing each car audio product, ARC has well integrated the physical characteristics of various components, combined with electro-acoustic principles, and has designed and developed ARC series products through multiple acoustic environment tests, striving to restore the most original charm of sound.
MR audio
MR AUDIO, founded in 2004, nowadays, with the establishment and development of R&D Center, MR is going to provide better products and also more perfect service for Chinese and global market to achieve the future goal together with cooperative partners. It has a complete set of speaker automation assembly line, more than 8,000 square meters of production workshop. More than 3000 car horns for customers to choose from. Focus on continuous development of new products and continuous optimization of classic products. MR engineers grasp the pulse of the industry to make their new technologies always at the forefront of mainstream one.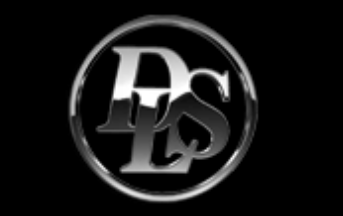 DLS audio
Sweden's DLS Audio has been committed to developing the most beautiful tone in Northern Europe for many years. Its most beautiful natural sound is highly praised by music fans and car enthusiasts. Also brings High-End professional car audio product experience.

VIBE audio
Tech House, Reddicap Trading Estate, The Royal Town of Sutton Coldfield, Birmingham, Sutton Coldfield B75 7BU, United Kingdom
Vibe Audio is the UK's largest manufacturer of car audio systems. Every so often, Vibe builds a demo product that showcases the company's capabilities. In the field of car audio, whether it is the original equipment of the car factory or the audio accessories upgraded and modified in the automotive aftermarket, the popular trend in recent years is DSP and miniaturization; Vibe Audio has been continuously improving whether it is in speakers or power amplifiers.
ZTZ Audio
ZTZ is one of the most powerful audio companies in China. All the production lines guarantee the precision and process of the products; Every component undergoes strict electronic, acoustic, and appearance quality inspection to ensure the stability and reliability of the products. Provides a mature system of design, R&D, production, and sales
Creative R&D team cooperation, ZTZ is committed to providing you with excellent products and perfect sound. Its management team is professional and full of vitality. A relatively young and vibrant brand.
TARAMPS
João Silvério, 161 – Res. Manoel Martins, Alfredo Marcondes – SP, 19180-000, Brazil
It is an enterprise integrating R&D, design, production and sales. At present, the company's business scope is constantly expanding. The production technology of many products has obtained national patents. Its speakers use the most advanced raw materials. There are many brands that cannot be compared.
TREO AUDIO
50 Playfair Rd, #02-04 Noel Building, Singapore 367995
The brand was established in 1967. It is an enterprise specializing in the production of various types of automotive electronics in the industry. Since its establishment, the company has continuously improved its production equipment and paid attention to the practicability of its products. Made of materials, it is a very satisfactory brand in terms of product quality and cost-effectiveness.
SKAR AUDIO
9700 18th St N, St. Petersburg, FL 33716
SKAT AUDIO is from the United States. It is a professional manufacturer of high-end speakers and other products in the speaker brand rankings. Since its establishment, the company has continuously innovated in the production of products. Its speakers are produced using the most sophisticated technology and raw materials. , is a pretty good brand in terms of quality and value for money.
How To Choose A speaker For Your Car
Why buy speakers?
The quality of car speakers means a lot. It's sure that you wish to play your favorite song at a reasonable quality. Choosing good car speakers will make your driving less stressful by improving your mind and spirit. We may have different needs for speakers. Below we give you some points to consider before you buy a car speaker.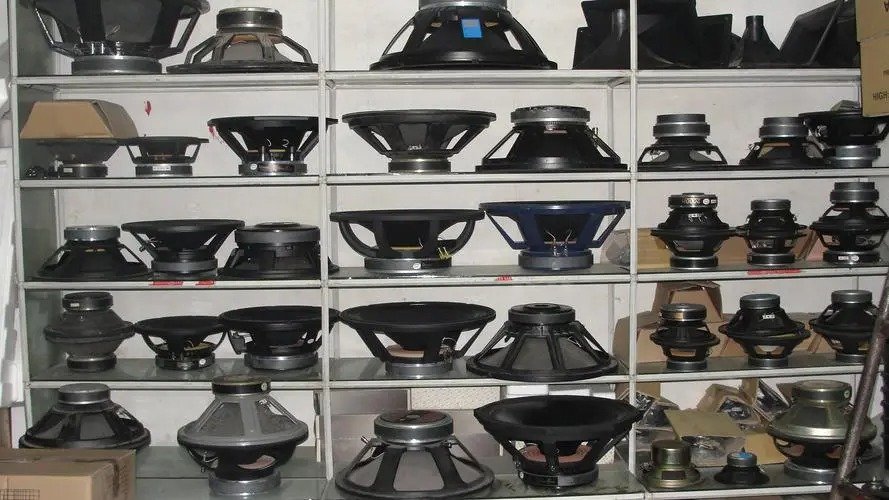 How to choose your speakers?
Since choosing and buying the best car speaker is crucial for you to enjoy a quality audio system in your vehicle, the process must be careful. This is what justifies these parameters.
Speaker types
The market is illuminated with a myriad of models, which can be separated into two categories according to their constitution, as it influences their sound reproduction.
Coaxial Speakers
Coaxial speakers are the way to go if you want to easily upgrade the speakers that came with your car. There are models equipped with 2 (woofer + midrange) or 3 channels (woofer + midrange + tweeter) , all arranged on the same axis. Hence the name coaxial loudspeaker. They have the advantage of being less bulky, but also easy to install thanks to their simplified assembly.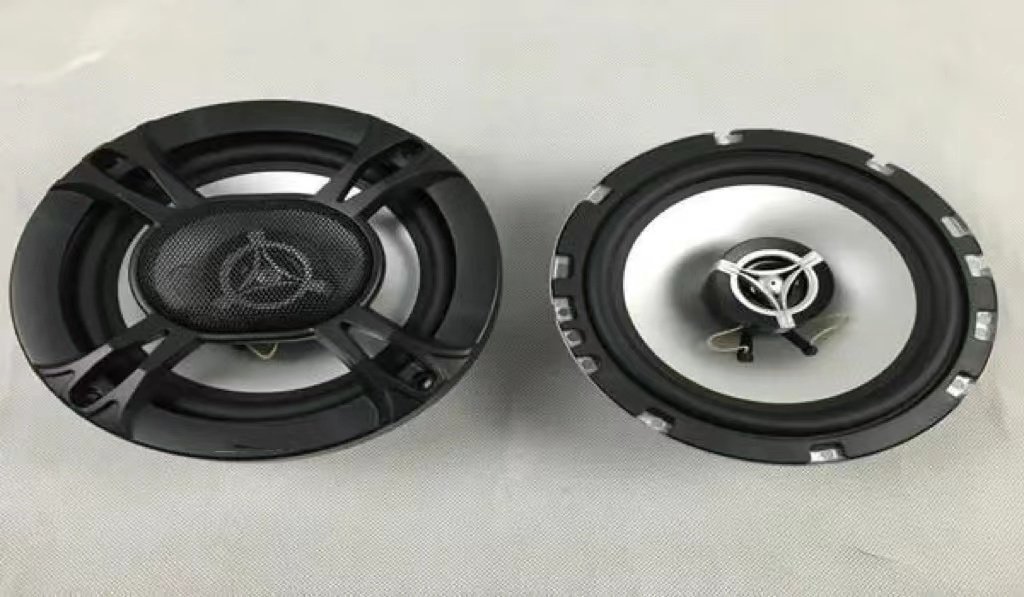 Component Speakers
Component speakers are usually the best way to get the best sound quality. Their tweeters and woofers each have their own housing, and a crossover outside the speaker sends the high and low frequencies to the right driver. Most of the time, you can put the woofer where your old speakers were, but most cars don't come with mounts for tweeters. So, you'll need to make room for them by either cutting a small hole in your door panel or mounting them to the dashboard. Component speakers are often installed by a professional because they are hard to set up. Component car speakers are better than coaxial speakers because they separate the woofer and tweeter. This lets you "locate" different instruments and sounds in three-dimensional space. They might be a little more expensive. If you want the best, you should look at the parts.
Some technological specifications to consider
Once you are set on the type of speakers that suits you, you must move on to the content of the technical sheet of the chosen product. The features mentioned there condition the performance and quality of your car speaker.
Diameter
The diameter is an important criterion. It determines the performance and range of your hi-fi systems. On the market, you will find models with standard diameters : 10 cm, 13 cm and even 16.5 cm. They are convenient and easy to replace. Keep in mind, however, that the diameters (front and rear) are different.
Of course you will be able to find other specific diameters. Often intended for the rear parcel shelf, such car speakers can exceed 20 cm or even take on an elliptical shape.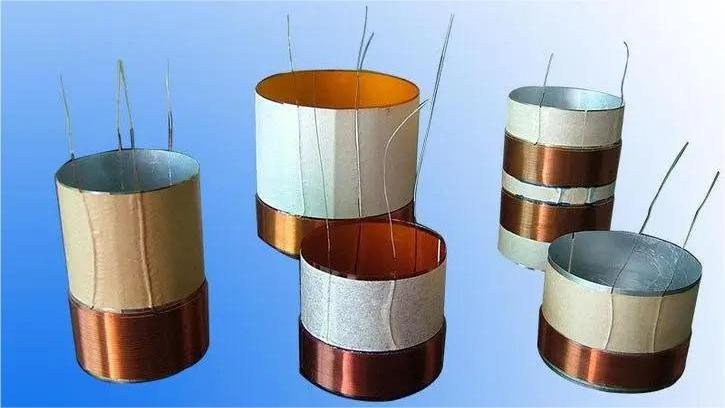 Maximum power and sensitivity
The maximum power of a car loudspeaker is the electrical power it is able to absorb over a short period of time. This is where compatibility comes into its own. And if inadvertently, the current of your hi-fi system exceeds this power, whether it is the best car speaker or not, it will for sure break down. Let's not forget the nominal power or RMS power which informs about its power consumption.
Sensitivity or efficiency , expressed in decibels , provides information on the sound output volume . The bigger it is, the bigger it will be.
Frequency response
The first element is the ability of the car speaker to transcribe the different sound frequencies. That is to say from the most serious to the most acute.
Small cabins can make do with entry-level models (2-way). For large vehicles, it will be necessary to opt for the 3 channels, especially separate kits in order to optimize your sound experience yourself. Thus, the number of channels depends on your passenger compartment.
What is the best car speaker?
The best car speaker is first of all the one that is compatible in all respects with your hi-fi system (that of your vehicle). Once this problem has been solved, think about exploded kits, since they offer you the possibility of optimizing the sound reproduction of your car radio yourself. Finally, it will then be necessary to insist on the maximum power, the nominal power, the sensitivity, then the frequency response and that's it!
How to install speakers in your car?
You have finally purchased your speakers. And here we are at the installation stage. Be aware that, whatever the brand ( Bose , Focal , Pioneer speaker , or JBL ) the installation remains easy. You do not need to have an electrical degree. The user manual is enough for you. This is also why you must read it in its entirety in order to identify the successive stages of the task to be performed.
By doing so, you will be able to go through the actual installation, taking care of:
disconnect the negative battery terminal;

unroll all the necessary

cables

to facilitate the assembly of your car speakers by routing the speaker assembly, REM, RCA cables and Remote Control;

prepare the mass of the chassis to better enjoy the car speaker you purchased.
If you cannot figure out the description provided in the manual, you will just have to seek the help of a specialist who will take care of the installation of your hi-fi speakers, and this, if his prices suit you.
How to use your speakers?
Your loudspeakers are installed. So here you are at the long-awaited moment. But as everything is in place, all you have to do is turn on your hi-fi system or car radio to enjoy a new sound experience.
Summary
In short, the essential points in the purchase of your car speakers are:
the

number of channels

: the more channels the system has, the better the sound reproduction will be;

the

diameter

: the larger it is, the more efficient your baffles will be;

the

maximum power

: it determines the maximum quantity of impulse that the product can support;

the

nominal power(RMS)

: it provides information on its electrical energy consumption;

Sensitivity :

the higher it will be, the more faithful will be the rendering of your system.