Still looking for the most suitable subwoofer for your car? Changing the original vehicle audio is becoming one of the most rewarding vehicle modification activities. Let us recommend you some well-known car subwoofer manufacturers. Please purchase according to your needs.
BOSE
The company is one of the earliest subwoofer manufacturers in the world and an innovator of "original sound reproduction technology" in the industry. It has an acoustic research team with the largest number of personnel in the audio industry. Scientific research, products from design concept to production technology, have repeatedly broken the old faith and overturned the tradition.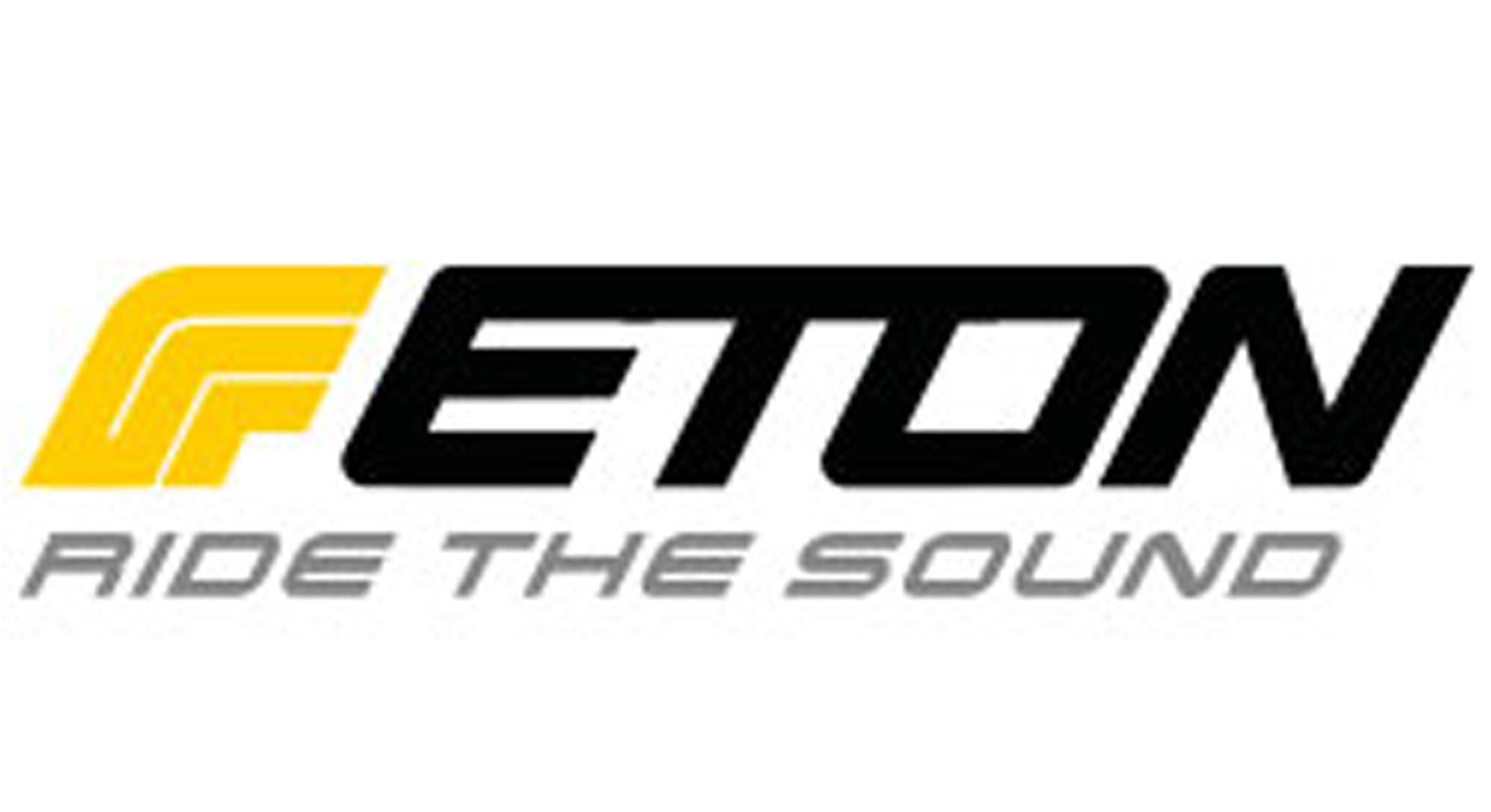 ETON
Eton is one the world's largest Subwoofer manufacturer. From raw material development, speaker unit design and production, everything can be fully controlled in its own hands.
MR audio
MR AUDIO, founded in 2004,is a professional supplier of car speakers,after years of exploration, in the field of car speakers now has a professional technical team.In domestic senior engineer for technical support, production of a full range of car speaker products, including subwoofer, midrange car speaker super tweeter,coaxial car speakercomponent car speaker,and other products.
Clarion
Clarion Corporation was founded in 1940. It is a world-renowned manufacturer of car audio and car electronic equipment. Since the first car radio was put on the market in 1951, after many years of development, Clarion has won the praise of the world's major car manufacturers with its excellent development technology, strict production management, stable quality assurance and perfect after-sales service favor.
MAC AUDIO
Markham Ct, Camberley GU15 3HJ, UK
This is a brand from Germany, the well-known industrial country. It has always been known for its avant-garde and fashionable design, elegant and fine workmanship, and delicate and soft sound quality.
ZTZ Audio
ZTZ is one of the powerful audio company in China. All the production lines guarantees the precision and process of the products;Every component undergoes strict electronic, acoustic and appearance quality inspection to ensure the stability and reliability of the products.
B&C Speaker
Via Poggiomoro, 1 – Loc. Vallina 50012 Bagno a Ripoli (FI) – ITALY
Founded in 1946, B&C Speakers is one of largest and most prestigious professional loudspeaker transducer manufacturers in the world.  In addition to designing and distributing components under the B&C brand name, they also supply OEM components to most of the top professional audio brands in the market today.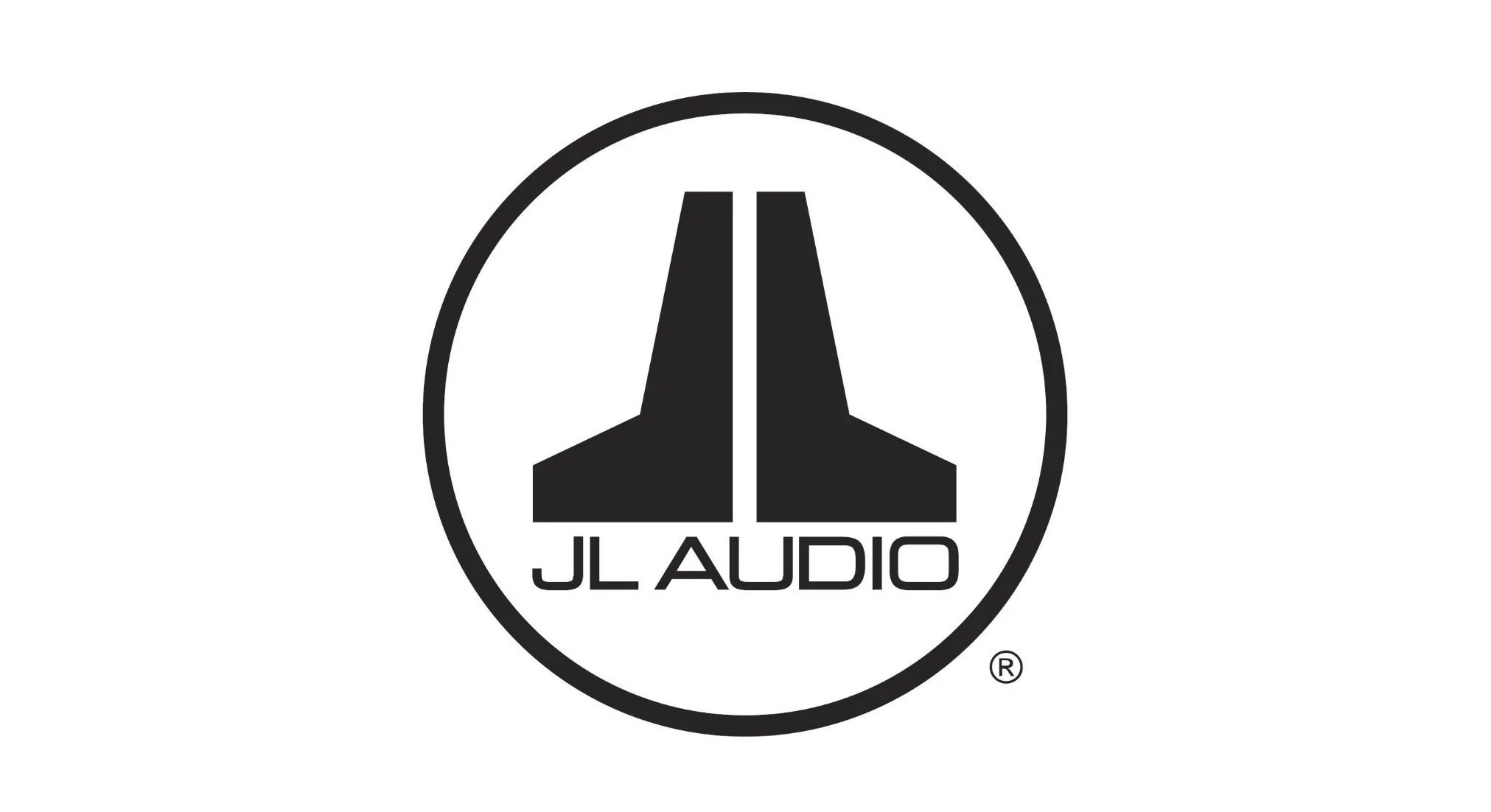 JL Audio
4180 Stevens Creek Blvd San Jose, CA 95129-1335
JL Audio was founded in 1975 by James Birch and Lucio Proni. Their original products were household speaker boxes and household speaker units. This business benefited them. JL's bass and low frequency sink deep, soft without losing its due strength, good elasticity, good bass expression, subwoofer details are in place, and the impedance of 4 ohms is also easily controlled by the power amplifier.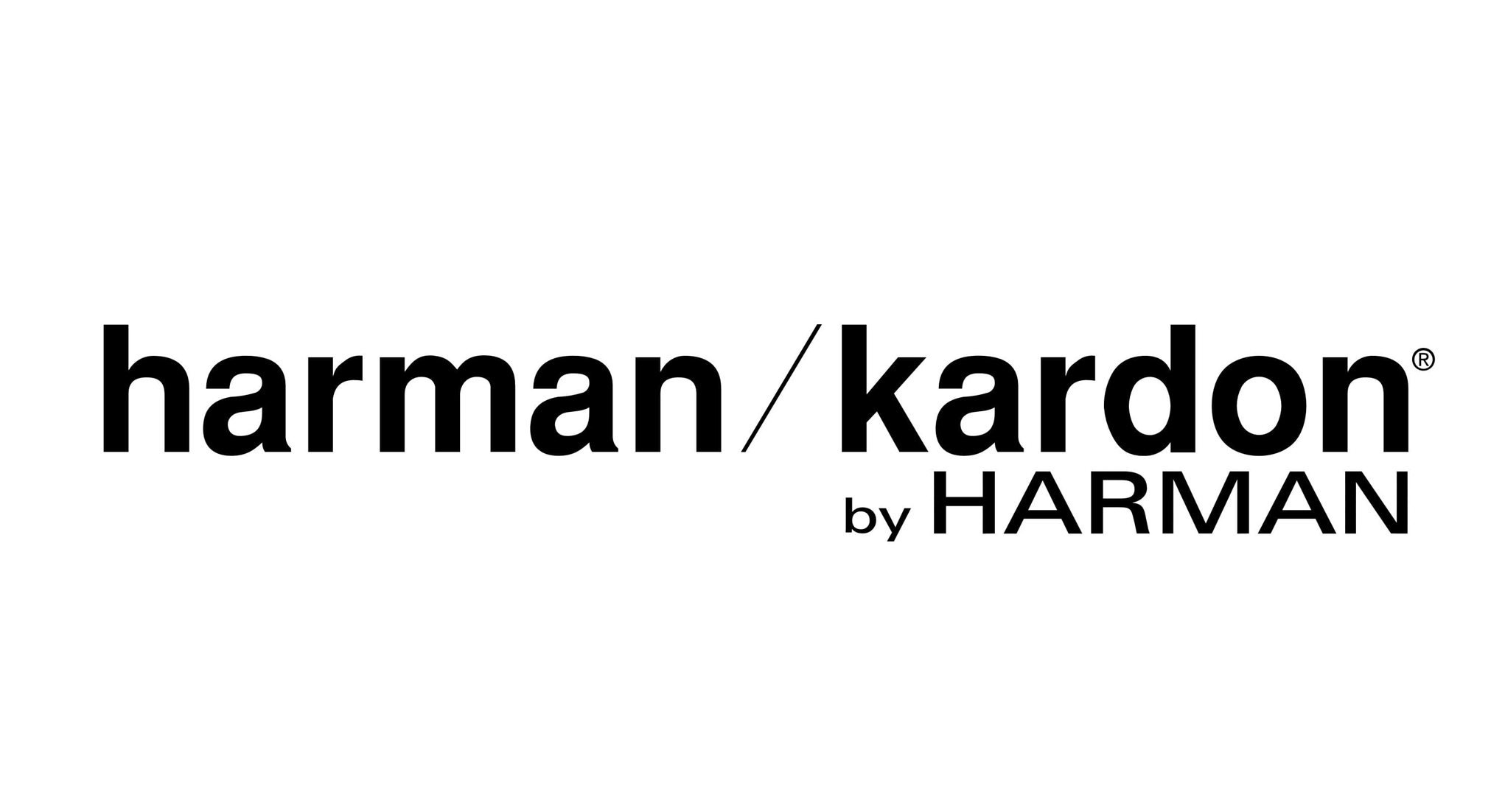 Harmankardon
Founded in the United States in 1953, it specializes in the production of home and car audio, and is a world-class top audio manufacturer. It is the world's leading manufacturer of audio products. In the global audio research and development and manufacturing in the field of leadership.
Orion
Everything from the development of raw materials, the design and production of speaker units, and the design and production of loudspeakers can be fully controlled in their own hands. Orion speakers have a very wide range of services, including cinema, large-scale sound engineering, large-scale mobile performances, studio monitoring, sound for bands, and entertainment venues such as discos, dance halls, karaoke, and bars.
How To Choose A Subwoofer For Your Car
Purchasing a subwoofer is not an easy task. Sure you want the best experience but it's not practical to install a huge system in your room's limited space. That's why today we share this essay helping you to select the best subwoofer here.
Sound Quality
Subwoofers are used to enhance the low end, and they perform both find for music and muvies.
However, there is one critical factor that no one will tell you about selecting a subwoofer. The quality of the sound is important, but it is not the most important factor. Otherwise, we'd tell you to spend thousands of dollars on the largest, most obnoxious subwoofer you could find. Instead, consider factors such as size, power output, and frequency range. It is not only important to have the cleanest bass; it is also important to have the best bass for you. In other words, don't put too much emphasis on sound quality at this stage.
Subwoofer size
The size of a subwoofer is very important. The size of driver will have great impact for sound quality. The circular cone produces sound, and it takes a lot of power to move bass frequencies out. Larger drivers produce more power, but the cabinet should also be larger. So how should we balance the size and the performance?
Normally, we would make comments about the relative lengths of pieces of string here, but in the case of subwoofers, there is a very good guideline here. Assume you're installing a home theater or hi-fi system in a typical-sized room (150 to 230 square feet). It makes sense to go with a 12″ driver subwoofer. This is not only the most common driver size available, but it is also the most forgiving – both in terms of price and results.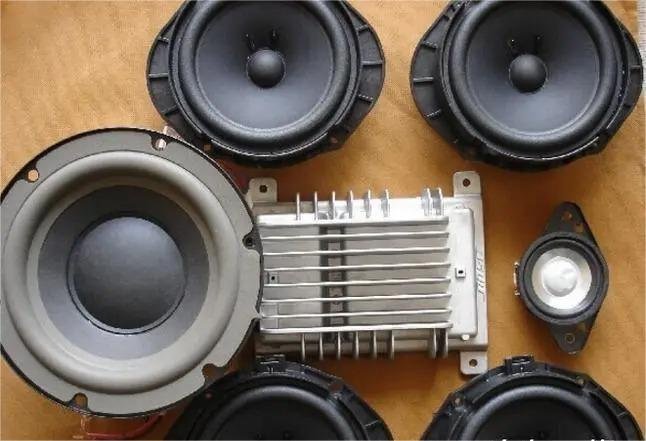 Power And Volume
Almost every subwoofer you'll come across is an active subwoofer, which means it has its own internal amplifier instead of relying on an external amp. The internal amplifier is the most important part of a subwoofer, and the most important role is to provide power to the speaker driver. We know that we use Watts to measure the power, and it is important to know its basic principles in order to get a good subwoofer.
Subwoofers typically have two types of wattage listed on their specifications: RMS and Peak. Peak can be ignored for all intents and purposes. It's a measurement of the absolute maximum power a subwoofer can produce when cranked all the way up. Believe us when we say you won't be doing that very often, especially if you value your ears. Instead, you should be concerned with RMS wattage. RMS stands for Root Mean Square – don't make us explain the math – and is also known as continuous wattage. It essentially tells you how much power a subwoofer can produce when driven at a reasonable volume for extended periods of time.
The important thing to remember here is that wattage does not equal volume. You can always turn down a subwoofer, no matter how powerful it is, right? Instead, consider wattage figures to be a range of how far you can push the subwoofer. The higher the wattage, the more likely it is that the subwoofer will produce clean, distortion-free audio at high volumes. Obviously, higher wattage figures will cost more. As a general rule, we believe that most people will be completely satisfied with wattages ranging from 150 to 500 watts, which balances good power output with affordable prices.
Frequency Range
All sounds have a frequency, which determines how high or low they are. The unit of frequency is Hertz(HZ), which concept is very important for subwoofers. If a subwoofer is able to reach a lowest possible frequency, we can say that it's a good subwoofer.
Humans can hear at about 20Hz and feel at about 10Hz, which is the frequency range that causes your stomach to rumble. The closer a sub can approach these, the better. You should always try to buy a subwoofer that can reach 25Hz, but if bass isn't your thing, 50Hz will suffice. A lower frequency floor will obviously cost more, so keep that in mind when shopping for a subwoofer.
Take note of the highest frequency that your subwoofer can produce when setting it up. The crossover point is where your regular speakers stop producing sound and your subwoofer begins. Most A/V receivers allow you to manually set the crossover, which almost always results in better bass sound. This feature isn't common on high-end amplifiers, but it does exist.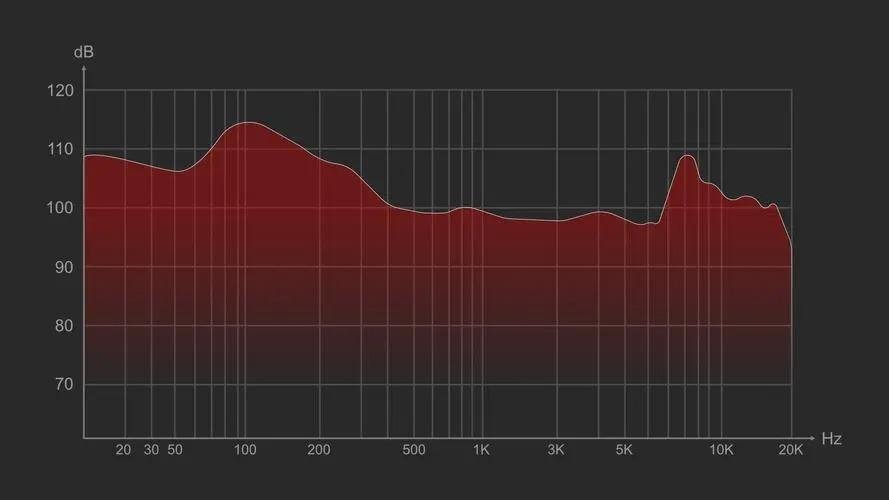 Front-Firing vs. Down-Firing Subwoofers
There are not big differences between the two. For a front-firing subwoofer the main driver faces forward, and on the other hand the driver of a down-firing subwoofer is situated on the lower side of the sub. You just need to take into consideration which place you wish to put your subwoofer. If you want it to be close to the main speakers, then a front-firing subwoofer would be a better choice. No bad results would happen if you choose the either one.
If you want to improve your bass performance even more, invest in a subwoofer with passive radiators. These are unpowered drivers that usually protrude from the sides of the subwoofer and can help carry the overall bass. You'll probably have to pay a little more for a subwoofer with them, but it'll be money well spent.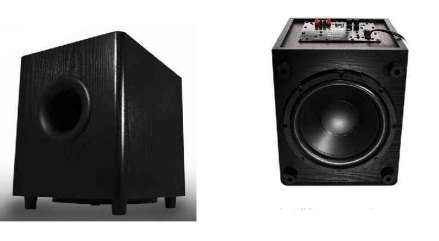 Room and EQ Calibration
Bass is more sensitive to the environment noise than any other sound. Due to its slow movement and its heaviness, it cannot perform well in a bad environment. It would collect the noise and the voice would get ugly. We are aware of this and that's why we use DSP(Digital Signal Path) Technology. With this method the sound is improved before it's pushed out of the front of the subwoofer, to make the sound more pleasing. DSP can be classified to two types. The first is Equalization (EQ), which allows you to boost or reduce specific frequencies in the sound. If a subwoofer has this, it's the type of thing that's usually adjustable via an app. Don't worry if you don't know how to adjust an EQ; presets are there to help. Because of room calibration, you may not even need to touch that.
Room calibration is accomplished by attaching an included microphone to your subwoofer, which then plays a series of test tones. The subwoofer adjusts itself based on the tones recorded by the mic as they bounce around your room. This technology has the potential to significantly improve clarity and realism. These upgrades will almost certainly cost you more money. To be honest, most people can do without them.
Sealed vs. Ported Subwoofers
Ported subwoofer are those with holes in them, which tends to be more expensive. Ports are not present in sealed subwoofers. In general, most subwoofers are sealed.
The distinction between sealed and ported subwoofers is based on sound quality. Sealed subwoofers produce tight, even, controlled sound, whereas ported subwoofers can produce massive amounts of quality. If you're just looking for a subwoofer for a small hi-fi or home theater setup, you don't need to worry about ports. If you have a large room or want to spend a lot of money, go for a ported one.