Your Reliable Speaker Driver Manufacturers
MR Audio is an experienced high-quality speaker driver manufacturers. As your reliable manufacturers, MR Audio offers an affordable speaker driver with excellent quality.
Offers effective and excellent speaker driver
Provide competitive rates
Fast delivery for your speaker driver orders
Company communication staff, multilingual services
Your Speaker Driver Manufacturers Brand Customization Expert
MR Audio is well-known as a reliable and professional speaker driver manufacturers. We offer a wide range of speaker drivers worldwide. We are a premier speaker driver manufacturer that supplies high-quality products. Besides, we offer competitive rates for the speaker drivers.  You can always get trustworthy production from us. We are always ready to export and ship for or your urgent orders!
MR Audio

Your Professional Speaker Driver Manufacturers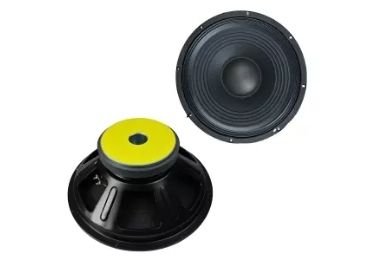 Low-frequency RCF speaker driver, 15-inch woofer. Excellence, quality, and excellence for execution. It can be flexibly added to the full-range speaker.
High-quality 2-inch full-range speaker driver 52 mm square multimedia speaker unit 4onm 3w. MR Audio is your one-stop speaker driver solution.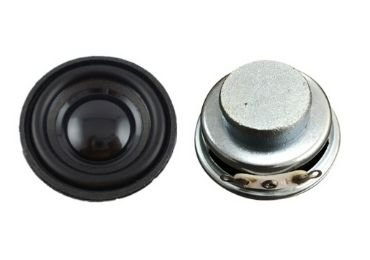 Portable mini speaker driver 3w 40 mm audio speaker 4 ohms. We always provide speakers with fast delivery time.
MR Audio OEM 15″ 600W High power hot sale subwoofer speaker driver. The speaker unit which speaker driver is designed high-out and low frequency expand.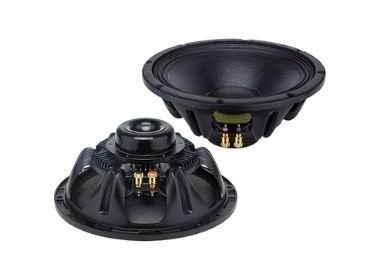 Subwoofer speaker driver 12 inches 600w good price. MR Audio has a great reputation for high quality and a good price ratio in the global market.
We OEM speaker drivers 50 mm 8 ohms 1w loud internal magnetic speaker. We strictly control every detail of production, and every product is inspected by our QC team before delivery.
We can customize driver speakers based on customers' requirements. You can choose types, colors, sizes, etc. You can 100% guarantee the perfect quality that you need.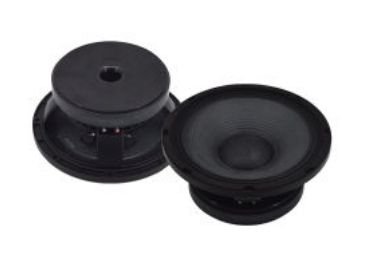 We provide our customers with good service and high-quality products at a good price. Committed to strict quality control and thoughtful customer service.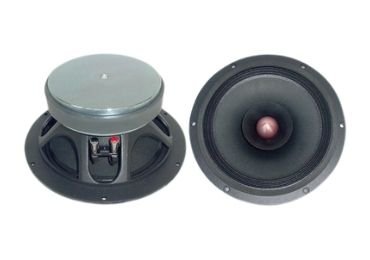 The best sounding factory-built amplifiers, optimized high-quality and suitable for use with high-efficiency full-range speakers. Choose MR Audio as your expert manufacturer.
Why Choose MR Audio Speaker Driver Manufacturers
Whether you need a reliable life speaker driver manufacturer, MR Audio will be your ultimate solution. We have a wide selection of speaker drivers which truly provides great protection from all users. MR Audio has more than 20 years of experience in providing speaker drivers.
Furthermore, we will make every effort to establish a long-term and strong business relationship with you. We are glad to provide different top-quality speaker driver types to every customer. Be connected with us to get the best speaker driver. Contact us Now!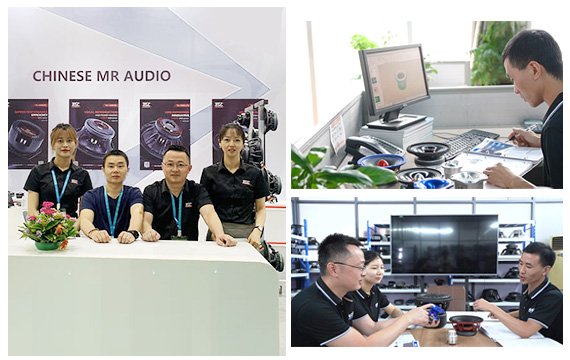 Why Choose MR Audio
Workshop
Exhibition Display
Certificate Display
Recommend Product MR Audio Can Support You
MR AUDIO- Your Trusted Speaker Driver Manufacturers In China
If you are looking for Speaker Driver permanent businesses, then choose MR Audio. We will provide it for you with the best quality, and we make sure that our Speaker Driver is an exceptional and high-quality level of product. You can guarantee the perfect quality that you need.
MR Audio is an absolute and classic Speaker Driver Manufacturers in China for more than 20 years. We obtain the best reputation by supplying excellent speaker drivers. MR Audio services are perfect for your personal and business applications.
MR Audio, You're a premier contributor; If you need a Speaker Driver, we can give it to you. We are providing our highest quality Speaker Driver nationwide. At MR Audio, you only find the best quality of Speaker Driver.
You can be sure MR Audio takes up good production into reliable and trustworthy services. We made Speaker Driver with the sound and best quality. We also have a professional way of manner. Furthermore, we also take responsibility for what we do, even though it is internally and externally.
Our Speaker Driver is the best sounding factory-built amplifier, optimized high-quality and suitable for use with high-efficiency full-range Speaker Driver. We are executing strict quality control and thoughtful customer service.
You can rely on our unique and long-lasting Speaker Driver products. For more inquiry! You can feel free to contact us now. We promise that your Speaker Driver needs will be provided in a professional service.
We choose the finest materials to produce a strong and durable Speaker Driver. You can guarantee the best quality Speaker Driver on us. We are capable of offering our Speaker Driver in different countries on time. Choose MR Audio as your expert manufacturer.
We strive to meet your unique requirements and meet your Speaker Driver standard. Always feel free to contact us!
You can trust our words. Our team is always there, 24/7.